August 18, 2014 - 1:08pm
August blooms attract a variety of visitors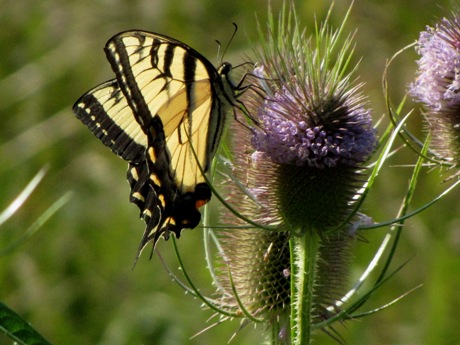 An eastern tiger swallowtail butterfly busies itself drawing nectar from the tiny lavender flowers found on teasel.
Its the time of year when roadsides and meadows are prolific with colorful flora. While many species of flowering plants are looked upon merely as weeds, for the insect kingdom they are a means of sustainment.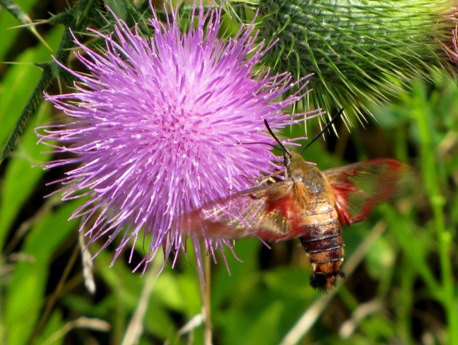 Here, a hummingbird moth tends to the bloom of a bull thistle. Active during the day, this is one species where the old adage, "like a moth drawn to a flame" doesn't apply.
Like its namesake, the rapid wingbeats of the hummingbird moth produce a slight buzzing sound, yet softer than that of a hummingbird.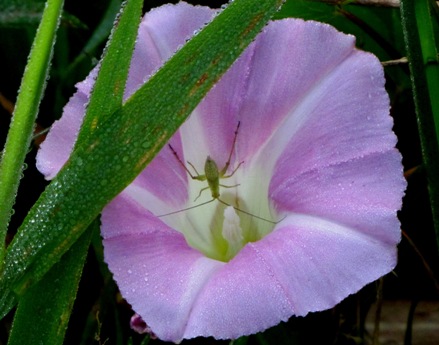 A tree cricket explores the interior of a wild morning glory.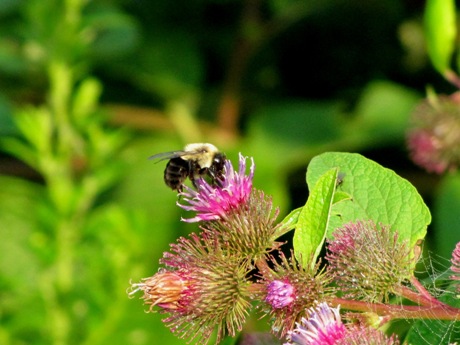 A bumble bee at work on a flowering burdock.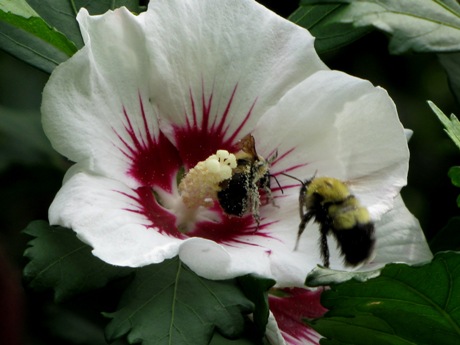 A bumble bee no sooner touches down on a Rose of Sharon blossom when it realizes it's a bit late. The bee inside is busy collecting pollen by rubbing itself against the stamen.
August 18, 2014 - 4:33pm
#3
Hi Jim! Have missed your awesome posts. I agree with the others, great pictures and so close up! You have attention to detail. I've never heard of a "hummingbird moth." How cool! Thanks!