April 17, 2014 - 9:23am
Pics from the archives: fins, fur & scales from back in the day: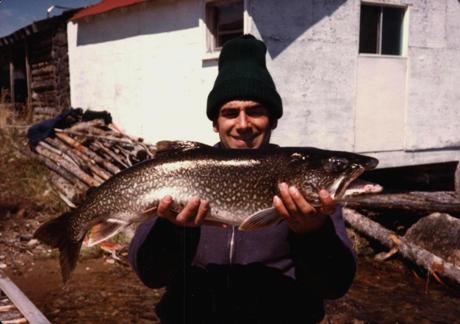 June 1980, Northern Manitoba -- We had a great fishing adventure and a bit of an education as well. I learned that lake trout and brook trout are actually members of the char family. Note the white piping on the pectoral and ventral fins of the laker pictured above, distinctive markings on all char.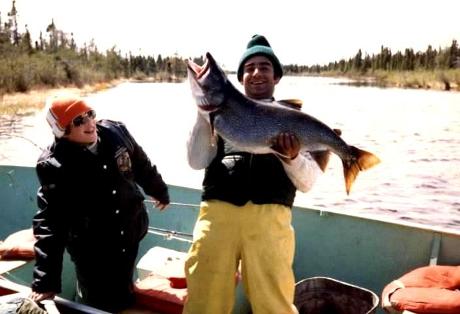 We also I discovered that it was wasn't necessary to fish deep for lake trout thanks to the frigid temps of subarctic waters. But those cold waters also make for a slow growth rate, as little as a half pound per year. That means the laker I'm holding in the above pic had been around for 48 years.                    
Winter, 1991 -- Slow but steady wins the race...Nick Calarco's hounds had this coyote on the run for a considerable time before it finally stopped for a breather.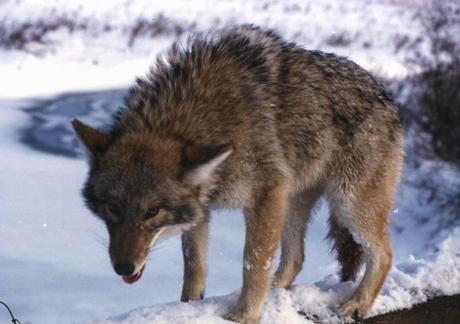 It may be winded but it's still full of fight -- note the hair standing up on its back.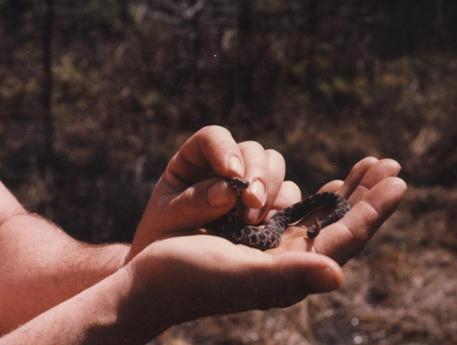 A young Massasauga rattlesnake. These are known to exist in two locales in all of New York State -- in Genesee County's Bergen Swamp and in the Cicero Swamp north of Syracuse.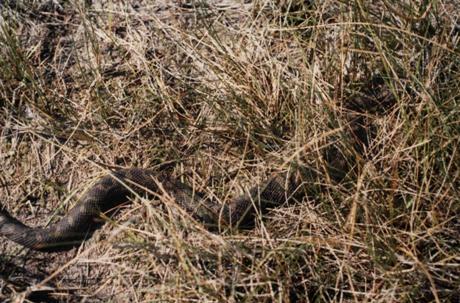 This is what it will look like when it's all grown up.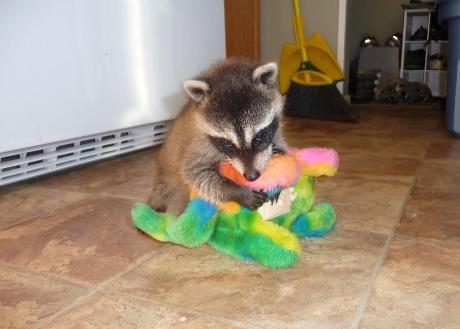 Playtime for Bandit..........Bandit and his siblings were discovered living between a wall and a partition in a small barn that served as chicken coop. Concerned for his chickens, the owner urged the mother raccoon to relocate, which she did -- one baby at a time. She took the first three and never returned for Bandit. After several days passed Bandit was adopted and nurtured by loving hands.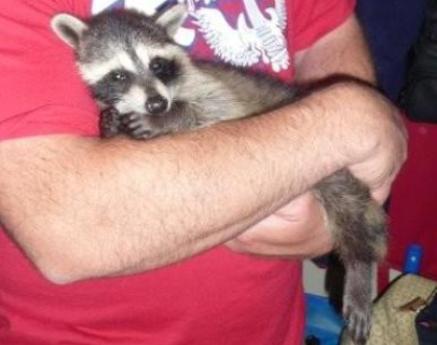 Nap time!
April 17, 2014 - 1:49pm
#2
Ditto that, Jason! Wow, look at you, Jim ~ back in the day! Love it!
My brother rescued a baby raccoon years ago & we named him "Banjo." Cutest little thing. We had him in a cage in the barn and fed him scrambled eggs. We were planning on releasing him once he was old enough. He managed to escape & our German Shepard (Phoebe) made a sad ending for poor Banjo. (Sad face.) Sigh.
Great stories ~ keep 'em coming, Jim!