March 11, 2014 - 9:39am
Winter 2014 was a beauty at Genesee County Park & Forest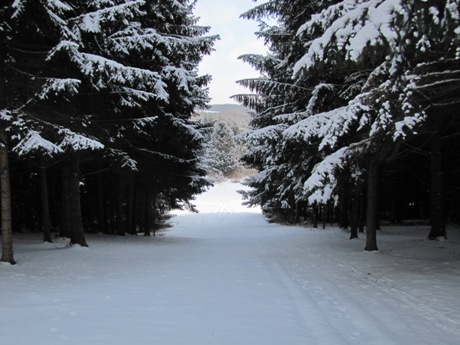 Depending on who you ask, the winter has been judged somewhat lengthy and at times harsh. While Old Man Winter threw us a curve ball or two, the aftermath was sometimes asthetically pleasing to the eye. And nowhere was this more evident than at the Genesee County Park & Forest.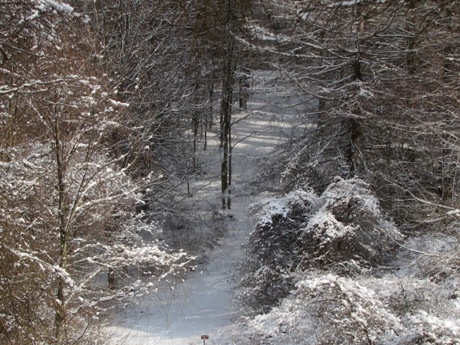 A trail into the hardwoods. Claudia and I logged several hours at the park this winter, trying to cover every bit of the more than 12 miles of trail.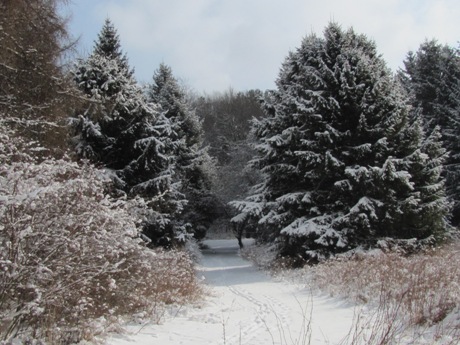 The hike was always exhilarating, even if the air was frigid at times. Even on the coldest of days, we ran into hikers, cross country skiers, snowshoers, and even two or three hearty souls who were jogging.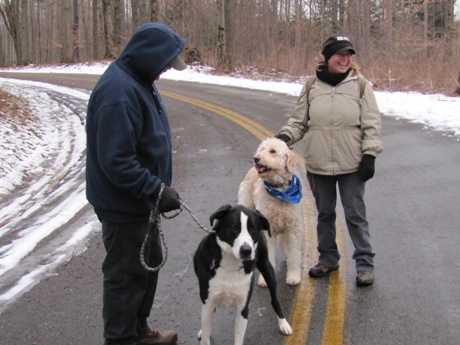 Of course we met a good number of people out exercising their dogs, like Batavians Dan and Debbie Barone pictured above.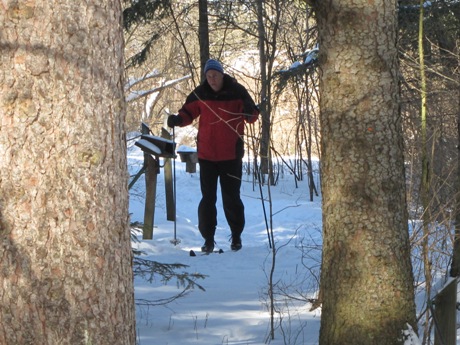 A cross country skier glides along one of the well-maintained trails.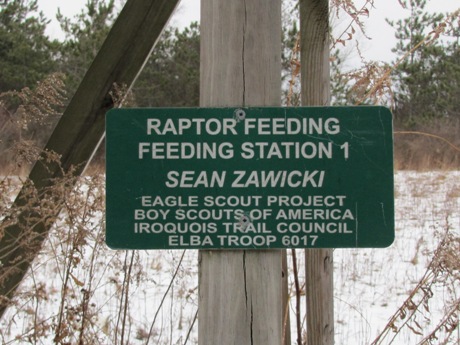 Gotta love the Boy Scouts. The park is in great shape thanks to many volunteers.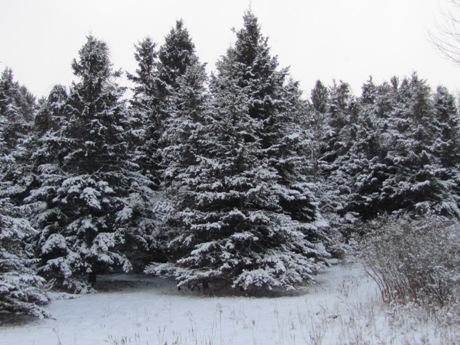 Snow-covered spruce trees as seen from the Turtle Pond trail.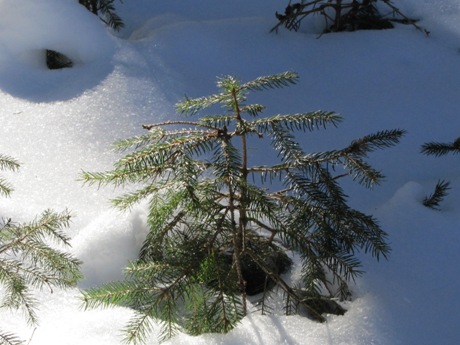 Surrounded by needled giants, this tiny spruce sees limited sunlight.
March 11, 2014 - 12:17pm
#2
Such a beautiful park! Have been going there for many years. A "Survival Weekend" with my 4-H troop was quite eye opening when I was a just a tween.
Aren't the gates closed during the winter, Jim? Do you park your vehicle and then walk the rest of the way?