January 10, 2014 - 9:44am
Batavia, Notre Dame to meet for Rotary Tournament Crown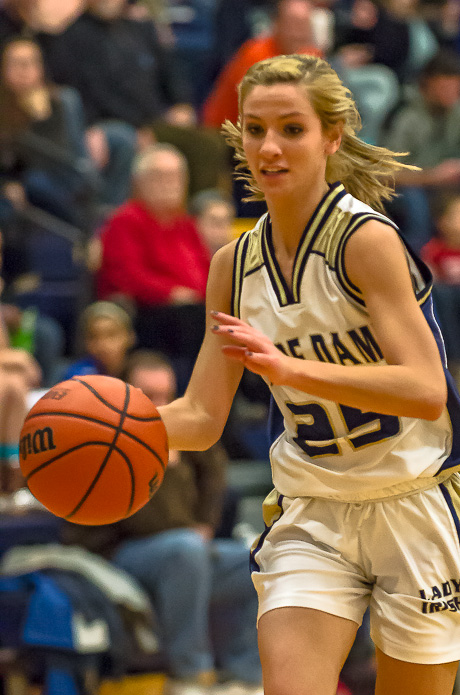 The 25th edition of the Rotary Club of Batavia Basketball Tournament has certainly been eventful.
After the tournament was postponed because of the blizzard earlier this week, the teams finally took to the court at Genesee Community College and for the second straight season, Batavia and Notre Dame will meet in the finals.
The Lady Blue Devils were forced to play without leading scorer and rebounder Tiara Filbert due to injury, but they prevailed, defeating Alexander 44-36 in the first game of the night.
The two teams appeared evenly matched after two quarters of play, as Batavia took a four-point lead into halftime.
The Trojans came out hot in the second half, eventually tying the game at 23 midway through the third quarter.
The Blue Devils responded though, using a 14-2 run to end the frame, and at one point extended their lead to 14.
Batavia looked to miss Filbert in the fourth quarter though, as Alexander cut the lead to five with just under two minutes to play.
"To lose one of your top players, you're not the same team," said Batavia Head Coach Marty Hein. "But the defense shouldn't have let down. I'm disappointed we didn't play 32 minutes of defense."
Madison McCulley came up big though, as she knocked down a three-pointer to extend the lead to eight  and the Blue Devils would not look back.
Sophomore Sam Cecere came up big all night for Batavia, as she scored a game-high 16 points on the night.
"I told Sam that this was a real big stepping stone game for her," Hein said. "Tiara wasn't here and it was time for her to step up, and she did that. The last three or four games she has been progressively getting better."
McCulley pitched in 11 points for Batavia, which improves to 7-1.
Prior to this week's snowstorm, Perry was scheduled to take on Notre Dame in the second game, but when the games were postponed, they had to drop out due to conflict. So, C.G. Finney stepped in to take on the Fighting Irish.
Unfortunately, they were overmatched by the defending state champions.
Notre Dame opened the game on a 34-0 run and continued onward, cruising to an 87-13 victory.
"I thought we got a lot of good minutes out of a lot girls," said Notre Dame Head Coach Dave Pero. "Down the road, you never know. We might need some of those girls. We have been getting good bench play all year and this helps."
Mel Taylor led the way for Notre Dame, scoring a game-high 16 points, grabbing five rebounds and adding seven steals.
Rebecca Krenzer chipped in 12 points and six rebounds, while Shea Norton added 10 points and six rebounds and Burgundy Bartlett scored 11 points for Notre Dame (7-0).
Batavia and Notre Dame will meet in the championship game for the second consecutive season, as the Lady Irish took home the title with a 41-38 victory.
"Batavia is going to give us all we want," Pero said.
"They will be ready for us. We played them last year in the finals and had a three-point game, and I don't see it any different this year. They have good shooters and rebounders. We have to come out to play if we are going to take home the title again."
The Blue Devils won the title back in 2012.
Tip-off is scheduled for 7 p.m. on Saturday at Genesee Community College.
Photos by Howard Owens.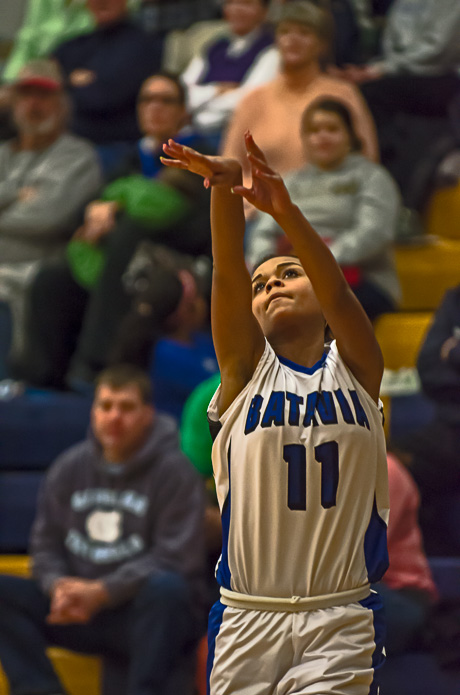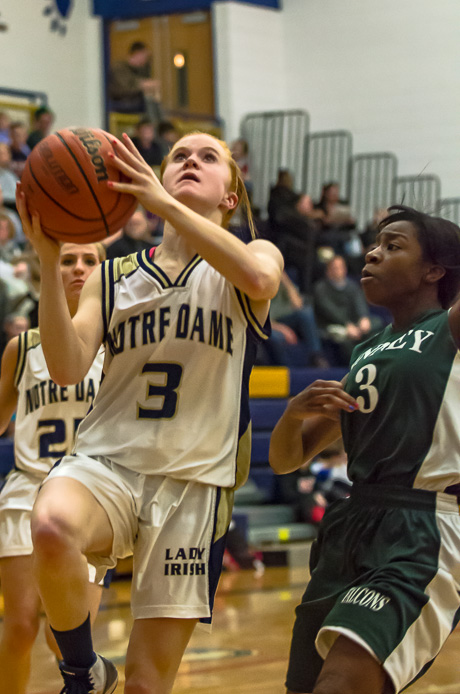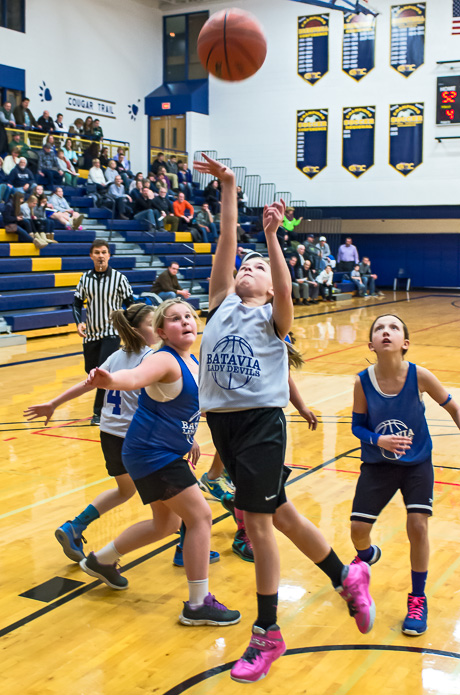 To purchase prints, click here.