January 23, 2014 - 11:58pm
Pembroke girls shoot for a cure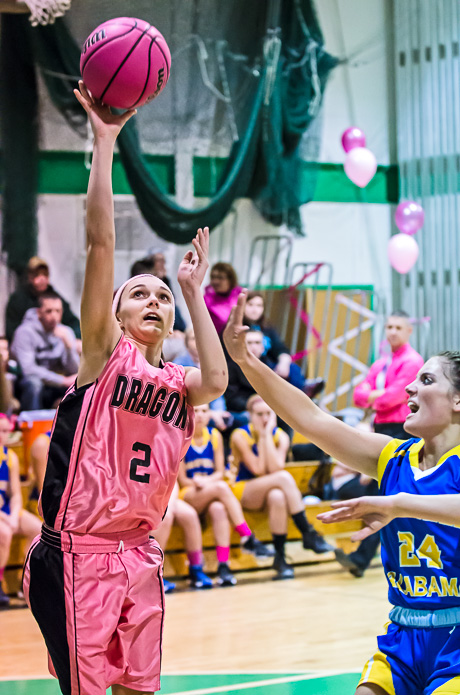 An estimated 220,000 women are diagnosed with breast cancer each year, and every 1 out of 8 women will be diagnosed in their lifetime.
Tonight Pembroke High School took a big step in helping to find a cure with its third annual Shoot for a Cure game against Oakfield-Alabama.
No admission was charged all evening, while all concession sales and donations were directly given to the Roswell Cancer Institute in Buffalo.
Not only were the gymnasium and hallways decked out in pink, but so were the Pembroke players, who wore all pink uniforms in honor of breast cancer awareness. They even played with a pink basketball.
Pembroke Head Coach Michael Wilson spearheaded the event after Athletic Director Ron Funke's wife was diagnosed with breast cancer three years ago. A few players suggested a "pink game" and it took off from there. Most importantly, several women in the Pembroke community and school district were honored at halftime for surviving their fight with the disease.
Between the junior varsity and varsity contests, several people even donated their hair for "Bald for Bucks." The Buffalo Bisons also displayed their support as mascot Buster T. Bison attended the contest.
"These kids have been all over Rochester, Buffalo and Batavia promoting this event and collecting donations," Wilson said. "I've got an incredibly compassionate group of kids and they love it. You could see that in the way they played tonight. They were definitely shooting for a cure."
The Lady Dragons certainly played with a purpose, as they routed Oakfield-Alabama 52-18.
Pembroke pulled away in the second quarter and never looked back as they outscored the Hornets 14-1 in the frame.
Rylee Moser led the way, scoring a game-high 13 points, while Aralyse Johnson scored 11 points and grabbed 13 rebounds, and Breanna Johnson chipped in with 11 points, seven rebounds and three steals for Pembroke (10-3).
"Getting a win on the court means a lot, but tonight was about recognizing women in the district who are currently battling breast cancer or who have won their battle or those that we have lost," Wilson said. "It's more about these kids coming together, showing that they're civic-minded and showing that they are compassionate."
In total, the night yielded nearly $10,000 that will be donated directly to Roswell by the entire Pembroke girl's basketball team.
Photos by Howard Owens.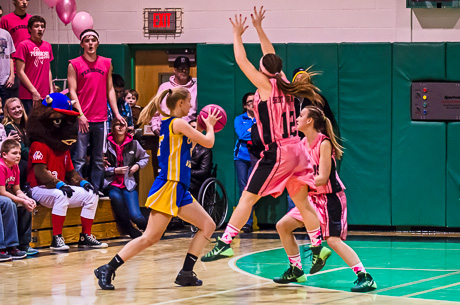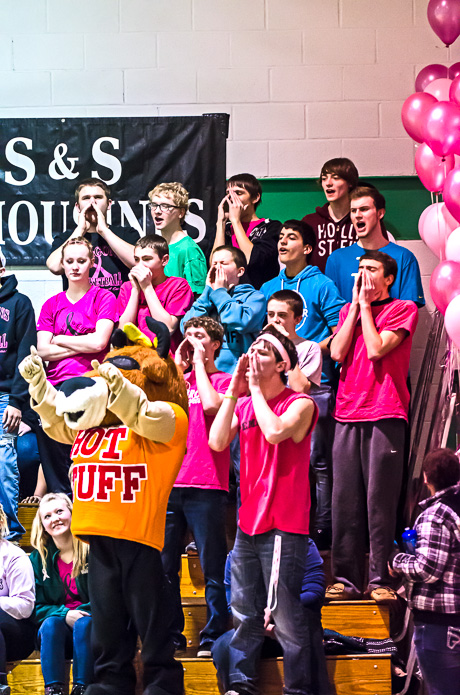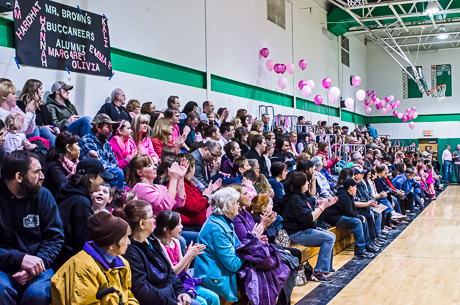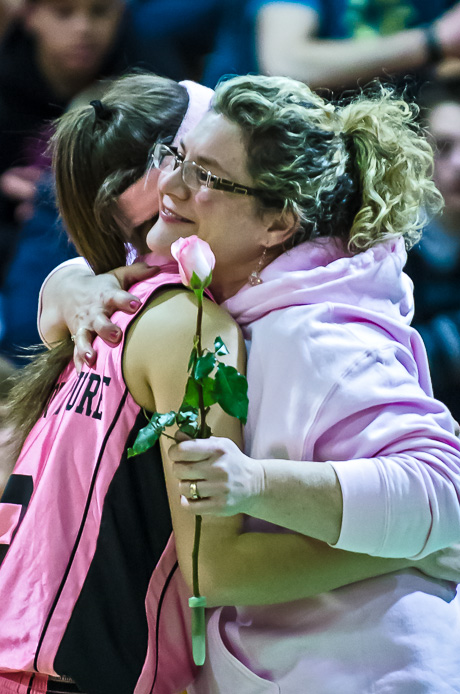 Sherie Grande was among the local breast cancer survivors who received a rose from a Pembroke player at half time.