January 28, 2013 - 5:57pm
Seven-year-old boy found wandering down Washington Avenue with no shoes or jacket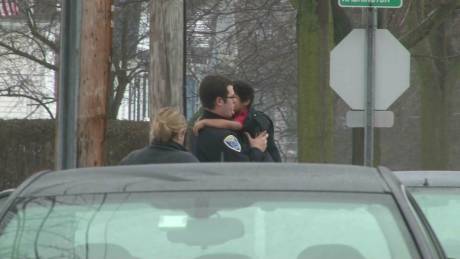 Batavia Police responded to Washington Avenue and Summit Street about 3 p.m. this afternoon for a 7-year-old found wandering down Washington Avenue without shoes or a jacket.
A Batavia Police officer covered the child with his jacket and held the frightened boy before putting him in the police car to warm up.
The boy's young adult sister, who was watching the child, showed up on scene 15 minutes after police got there. She brought him a jacket and a pair of shoes.
The boy's sister told police their mother was not home, she was working. She says her little brother had just come home from school when he went missing. The young adult sister said she was responsible for the child.
The boy was found just down the street from his residence on Washington Avenue. He was only wearing a short-sleeve shirt and jeans, with no shoes, and walking down an icy, slush-covered sidewalk.
Batavia Police are investigating and charges may be filed.
January 28, 2013 - 7:32pm
#2
Someone had to comfort the little guy. It's obvious the sister gave two sheets in the wind. Curious though, the child arrived home from school I am assuming in a coat and shoes so, how does one not notice a child that walks outside without? Neglect comes to mind. Of course we are talking about a brother and sister issue here.