March 16, 2016 - 4:35am
ERT called out for barricaded subject on State Street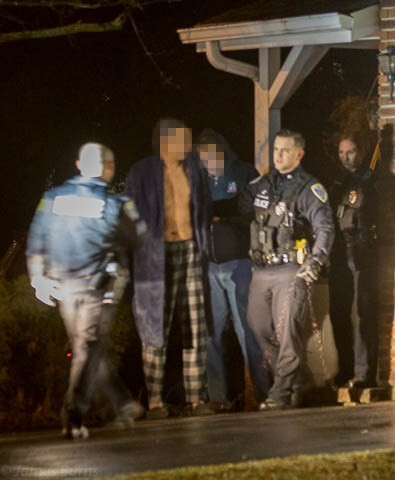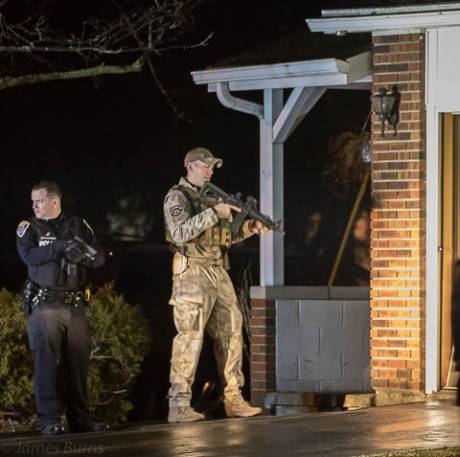 We believe the Emergency Response Team has been dispatched to the area of State Street at Douglas Street after a report of a barricaded male subject. Law enforcement has established a perimeter.
We think the call may have started when two people were involved in what was described as a domestic situation on State Street, and subsequently one of the subjects barricaded himself inside a residence. Mercy medics and city fire are staging at State and Douglas.
Now emergency dispatch has switched to a secure law enforcement channel.
UPDATE 5:22 a.m.: A man who lives on State Street north of Douglas Street barricaded himself with a knife on the second floor of his residence. A tactical officer outfitted in full camoflage, armed with an assault rifle was stationed at the scene outside the house. A male neighbor family member was contacted to try and talk the subject into surrendering, which he did. The suspect was taken into custody a short time ago and officers are clearing the scene and opening the streets near the house, which had been shut down. Mercy medics and city fire are back in service.
UPDATE 6:15 a.m. (from news partner WBTA): Det. Sgt. Todd Crossett said law enforcement responded to a domestic incident at 252 State St. An officer was let in the front door by one of two brothers who had been arguing. The second brother approached the officer wielding a large kitchen knife and the officer said he felt very threatened. The brother who let the officer inside stepped between the knife-wielding brother and the officer; the officer and the brother had no other recourse but to retreat. "This could have ended very badly," Crossett said. "The officer showed great restraint." The knife-wielding brother went upstairs and refused to communicate with officers. The ERT was activated. Family members arrived at the scene. The subject was talked into coming downstairs, which he did but then retreated. He was coaxed down a second time and walked toward the front door and was then tased and taken into custody. Statements are being taken and an investigation is under way. It has not been determined if charges will be filed.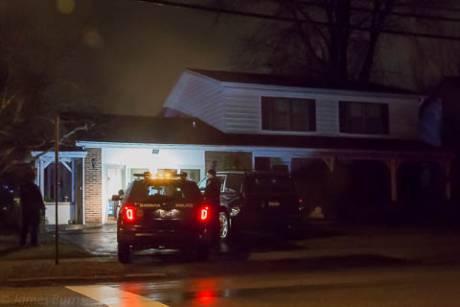 Photos courtesy of Jim Burns.
March 16, 2016 - 1:09pm
#1
Credit to Sgt. Crossett and the BPD for showing restraint. Too often lately law enforcement in our country has been too quick to pull the trigger and then ask questions after.
But, was the ERT with assault rifles really warranted?
March 16, 2016 - 2:38pm
#2
I enthusiastically second Brian's observation on police restraint in this instance. A positive outcome was achieved through good police work, and the calm of discipline.
As for Brian's second point, I suppose I'd only offer 'be prepared' as the motto.
March 16, 2016 - 7:53pm
#3
the emperor of new York has stated in the past " you don't need an assault rifle to hunt" ...
well it looks to me that hunter has one ....