July 28, 2016 - 2:55pm
Eugene Jankowski Jr. takes 8th Place in Tactical Division, 20th overall, in national shooting competition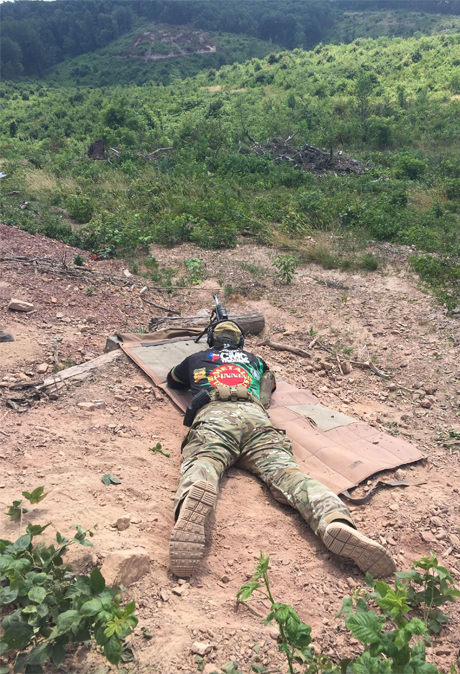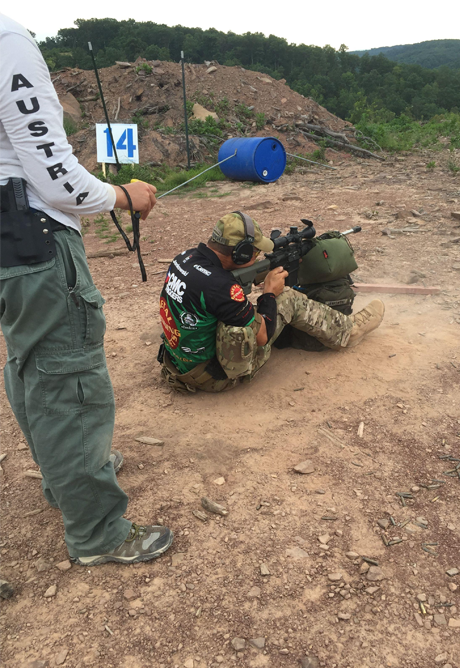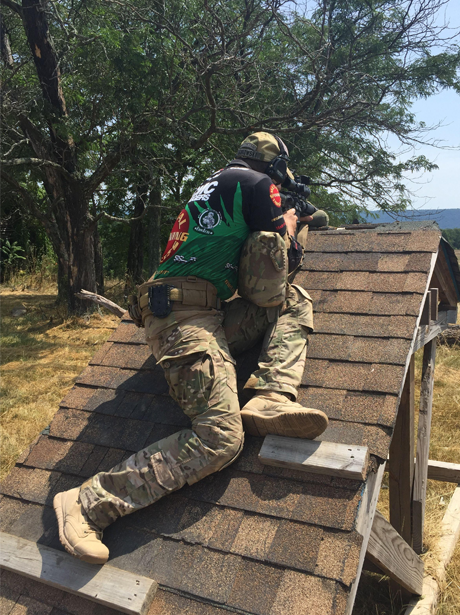 (Submitted photos.)
Press release:
Eugene Jankowski Jr. of Batavia finished in 8th place in the Tactical Division and 20th place overall at the 2016 Precision Rifle Series (PRS) Designated Marksman Rifle (DMR) Challenge on July 23-24 at Peacemaker National Training Center in Gerrardstown, W. Va.
Jankowski is a retired Batavia City police officer and current president of the Batavia City Council.
Competitors used semiautomatic rifles with magnified optics in various shooting positions to complete 14 tough courses of fire over two days. Each course of fire required shooting multiple steel targets of different sizes at distances of 165 to 600 yards with a 90-second-maximum time limit. Shooters were tested on marksmanship as well as their ability to overcome physical and mental stress.
The Precision Rifle Series is a rifle sports competition series utilizing the most recognized and reputable long range rifle matches in the nation based on individual effort. To learn more about PRS http://www.precisionrifleseries.com/
August 2, 2016 - 11:25pm
#15
Senate bill s6602 was an attempt to restrict law enforcement to 16 round magazines and hasn't made it out of committee.
Sec 265.20(e).
e. Subdivision eight of section 265.02 and sections 265.36 and 265.37 of this chapter shall not apply to a qualified retired New York or federal law enforcement officer as defined in subdivision twenty-five of section 265.00 of this article, with respect to large capacity ammunition feeding devices issued to such officer or purchased by such officer in the course of his or her official duties and owned by such officer at the time of his or her retirement or comparable replacements for such devices, if:  (i) the agency that employed the officer qualified such officer in the use of the weapon which accepts such device in accordance with applicable state or federal standards for active duty law enforcement officers within twelve months prior to his or her retirement;  and (ii) such retired officer meets, at his or her own expense, such applicable standards for such weapon at least once within three years after his or her retirement date and at least once every three years thereafter, provided, however, that any such qualified officer who has been retired for eighteen months or more on the effective date of this subdivision shall have eighteen months from such effective date to qualify in the use of the weapon which accepts such large capacity ammunition feeding device according to the provisions of this subdivision, notwithstanding that such officer did not qualify within three years after his or her retirement date, provided that such officer is otherwise qualified and maintains compliance with the provisions of this subdivision.