April 7, 2012 - 2:29pm
Grease fire reported in kitchen on Highland Avenue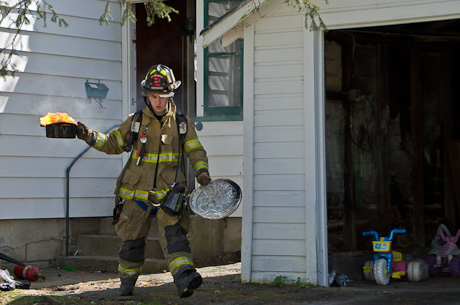 A grease fire is reported in the kitchen at 16 Highland Ave. in the City of Batavia. The residence has been evacuated. But the city fire department is on scene and reports nothing is showing.
UPDATE 2:32 p.m.: The fire was contained to a pot on the stove and it's now out. The home is being ventilated.
UPDATE 3 p.m.: All units clear of 16 Highland. City Fire back in service.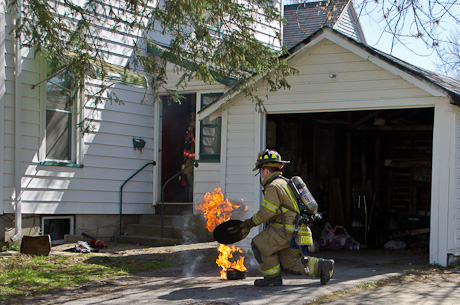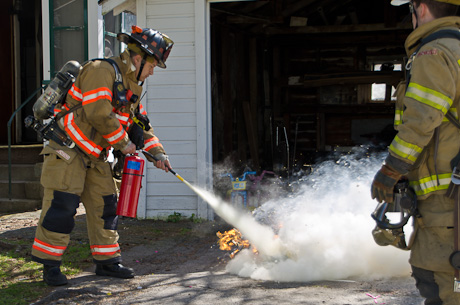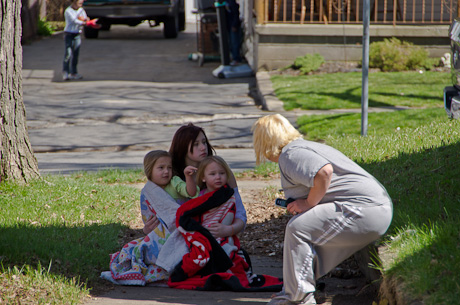 April 7, 2012 - 3:50pm
#1
Good pics as always. Please remember to never leave the stove unattended. Keep a lid
next to your pot to cover it in case of fire. Small fire extinguishers are cheap. Keep one in your kitchen
April 7, 2012 - 4:06pm
#2
Good points, Brian. It's also good to know that plain old baking soda will extinguish small grease fires, so keep a box handy.