October 18, 2017 - 4:40pm
Small grayish dog found on Church Street in Oakfield moments ago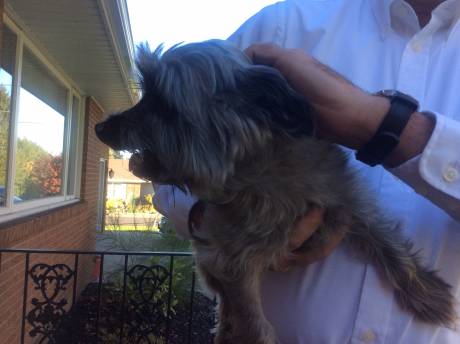 Our reader Brett Porter emailed this photo to us a few minutes ago saying, "Found this fellow at 6 Church St. in Oakfield."
If this is your dog or you know how to help him get home, email Brett at   [email protected]
UPDATE 4:46 p.m.: Found! Claimed by owner. Case closed.
October 19, 2017 - 9:41pm
#1
Great to hear of the happy ending.