August 3, 2018 - 1:02pm
State police chase under way after shots fired on Thruway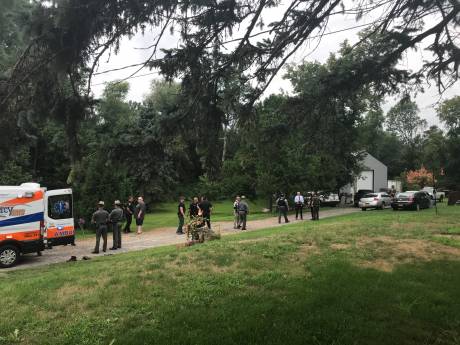 State Police were pursuing a gray Mercedes on the Thruway and the vehicle exited the Thruway at the Batavia exit. Shots have been fired. The vehicle is passing Gui's Lumber now.
UPDATE 1:03 p.m.: The vehicle is northbound on Kelsey Road.
UPDATE 1:06 p.m.: "Subject is on foot 8370 Kelsey Road. White male late 40s, early 50s," a dispatcher said. Cars are being sent to 3338 Pratt Road to set up a perimeter. A State Police helicopter out of Niagara County is hovering in the vicinity to help in the manhunt.
UPDATE 1:08 p.m.: Two subjects are in custody. Mercy medics #1 and #3 called to evaluate to patients at 8364 Kelsey Road. Law enforcement is with them. The location is between West Main Street Road and Pratt Road.
UPDATE 1:29 p.m.: East Pembroke Fire Department is asked to shut down Kelsey Road at Route 5 and Pratt.