January 10, 2020 - 11:20am
Student from Le Roy wins first place in GLOW Women Rise 2020 logo contest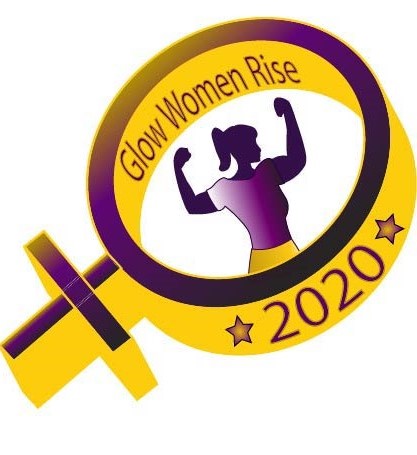 Press release:
On Jan. 13 at 6:30 p.m. GLOW Women Rise will present the winners of our 2020 logo contest with their awards. The presentations will take place at the YWCA of Genesee County at 301 North St., Batavia.
GLOW Women Rise invited students in grades 8-12 to design a logo, which we will use for our yearlong celebration of the 100th Anniversary of Women's Right to Vote in the United States.
Our kick-off event, a Women's Empowerment Forum on March 7th, will also celebrate International Women's Day, which was created to celebrate women's achievements, raise awareness against bias, and promote taking action for equality.
The first-place award goes to Chloe Schnitter, a junior student from Le Roy attending Genesee Valley Educational Partnership studying Graphic Arts (image of Chloe's logo above); the second-place award goes to Emilee Kassay, a senior student from Lyndonville studying Graphic Communication at Orleans/Niagara BOCES.
The winning logos created by these talented young women will be used on our website, various promotional pieces, T-shirts, and tote bags.
GLOW Women Rise is an all-volunteer group working to empower, engage, and elevate women in the GLOW region. For more information on GLOW Women Rise, email [email protected].