May 2, 2015 - 2:57pm
Three people hurt in crash on Dublin Road, Bethany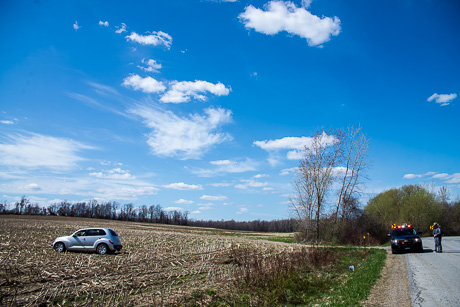 A motor-vehicle accident with three injuries is reported at 5901 Dublin Road, Bethany. Bethany fire and Mercy medics are responding. Mercy Flight in Buffalo is on ground standby. The location is between Buckman and East roads.
UPDATE 3:03 p.m.: A rescue unit from Wyoming Fire Department is dispatched to the scene.
UPDATE 3:05 p.m.: One person reportedly fled the accident scene by running into nearby woods.
UPDATE 4:07 p.m. (by Howard): The accident was actually on Buckman Road. The driver was located on Dublin Road. He was given a field sobriety test. No word yet on whether he was arrested. If he fails the field sobriety test and is arrested, he faces a potential Leandra's Law charge. No serious injuries reported.