October 23, 2014 - 8:41am
Calling All Dogs takes its paws indoors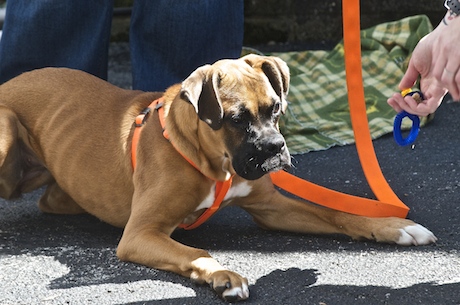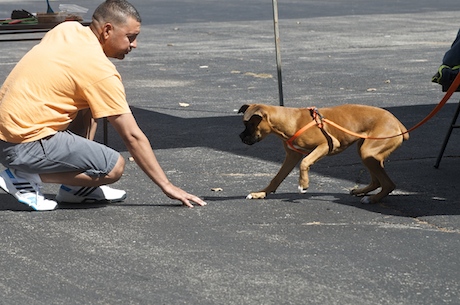 While the final sessions of the summer outdoor training classes are in the books, Tori Ganino, Batavia resident and owner of Calling All Dogs, is now holding classes in an indoor space during the colder months. With the fickle weather of WNY, Ganino decided a space for working with the dogs indoors was needed to continue holding group classes.
"It's very difficult to find someone willing to rent a space when dogs are involved," Ganino said.
While the dog days of summer more or less missed its stop in WNY, Ganino was able to secure a space at 56 Harvester Ave., Batavia.
"We were not only looking for a space for the classes, we'd like to hold doggy daycare there as well," Ganino said.
The Harvester Avenue space is large enough to accommodate group obedience classes and specialty classes. These will be for dogs that are aggressive (reactionary) and fearful. Additionally, doggy daycare was up and running during the week in mid-September with one hour play groups with owners on the weekends. Calling All Dogs specializes in working with fearful and aggressive or reactionary dogs. 
"The course is free for dogs who are in rescue programs, from fosters and shelters," Ganino said. "We have Open Arms Rescue of WNY regularly attend our classes."
Open Arms Rescue of WNY pulls dogs out of shelters that are adoptable, but may be euthanized because the shelter just doesn't have the room. Foster parents or volunteers with animal shelters such as the Genesee County Animal Shelter are also among those who attend the course.
While it's free for the above referenced, only two spots per session are held open for those kinds of dogs. Classes are kept small, six to eight dogs maximum. That way, according to Ganino, it gives more one-on-one focus. 
Classes go over basic obedience, problem behaviors, such as: "come" when called, loose leash walking and "leave it -- this command teaches a dog not to pick up items that they shouldn't. Ganino also includes exercises toward the Certified Good Dog certificate - a document vouching that one's dog is not an aggressive or fearful animal.
Private lessons for all obedience concerns, especially fear and aggression issues, are always available. The owner of Calling All Dogs is also looking into starting small group classes -- two to three dogs -- in addition to the private lessons.
"This gives a dog exposure to community settings," Ganino said.
Free lessons -- whether private lessons or group classes -- are offered to agencies to get dogs ready for adoption. Dogs that know basic obedience are more adoptable, according to Ganino.
The Batavia resident is currently working with a dog that has a bite history. The animal may not be adoptable right now, but it is with a foster family that won't put it down. Additionally, Calling All Dogs works with animals whose owners are court ordered to show proof that the dog's disposition has improved; dogs with fear issues to get them use to people, excitable dogs -- to break the habit of jumping up on people in their excitement, and so on.
"With fear and aggression training," Ganino said. "The training isn't so society will accept them, it's for the dogs to get exited about things, that this thing or that thing is okay. The dog goes from being scared where it feels like it's going to shake or bite, to 'oh hey, this is okay, this is something to get excited about.'
"The training is also good for owners to understand what the dog is saying through body language. Dogs are always communicating, owners just may not understand what they're (dogs) are trying to say."
Ganino is certified by CPDT-KA which certifies proficiency in dog-training knowledge by passing an exam of both written and hands-on work. She is also certified by the Animal Behavior College -- an online and hands-on course in animal behavior. Ganino previously worked with a trainer in Rochester as well as volunteers at the Genesee County Animal Shelter, where she works with dogs.
Part of her training methods rule out old-school equipment such as choke or pinch collars. She relies on techniques that will not hurt the dog physically or mentally.
Group classes are set up to where dogs are sectioned off with barriers and then slowly the barriers are taken down. The end of the classes are off leash play-time.
"If anyone has any questions, call or text anytime," Ganino said. "I don't charge. We also do treadmill training. When the weather is too cold or too hot for the dog, we train them to walk on a treadmill, this way, they still get their exercise."
For all services, reservations must be made to ensure there aren't too many dogs.
Calling All Dogs will still be offering private lessons either at the Harvester Avenue location or in dog owner's home. 
The seven-week outdoor training course will be available again during the warmer months of 2015, "possibly around the latter part of May." The first week is an orientation with the owner or handler to give them an overview of what will be taught during the course. with the remaining classes to be held with owner/handler and dog. While the seven-week course focuses on multiple issues, there is a one hour intensive session of just one type of obedience such as loose leash walking. Group classes are held on Sundays at Batavia Tractor Supply.
For further information check out Calling All Dogs Facebook page, their Web site, by e-mail [email protected]; or via phone at 585-455-5387.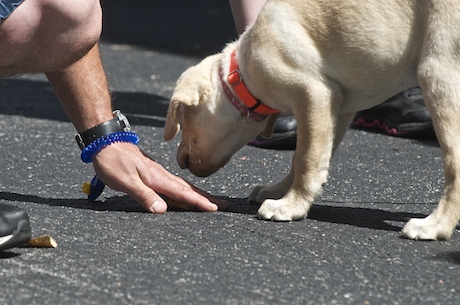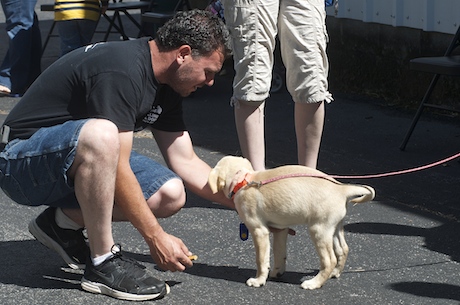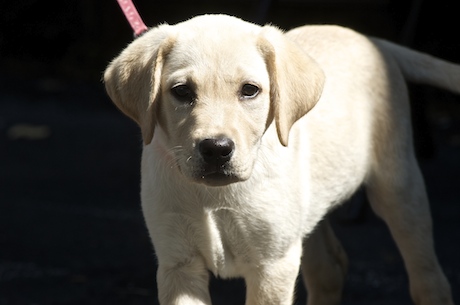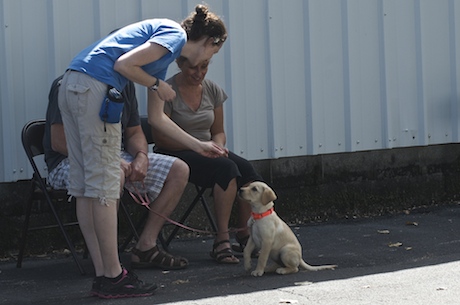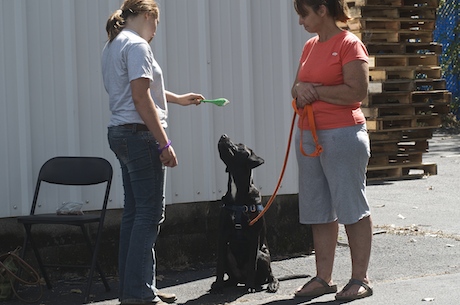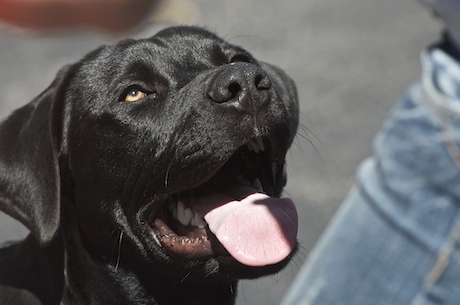 October 23, 2014 - 8:00pm
#1
oh cool. doggy day care. i might need to check you out.