June 16, 2014 - 2:25pm
Closing ceremonies for the Cost of Freedom Memorial Wall
Albion native Charles Nesbitt spoke eloquently at Sunday's closing ceremonies for the Cost of Freedom Memorial Wall at Pembroke Town Park. Nesbitt was a UH1H (Huey) helicopter pilot flying with the 57th Assault Helicopter Company in Vietnam, Cambodia and Laos. He served in the Armed Forces for 10 years. In addition to earning the Air Medal with 26 oak leaf clusters, he recently received the distinguished Flying Cross award for heroism. 
"When I first went to the Vietnam Wall in Washington (D.C.) and walked down the ramp it felt like the wall was engulfing me," Nesbitt said. "It felt as though it was going to crush me."
The names on the Cost of Freedom Wall aren't just names. They are fathers and brothers, mothers and sisters. Every single one of them laid down their life, giving the ultimate sacrifice for their fellow man. Every one of those names, forever etched in stone, belonged to a person, a comrade, a friend. 
Regardless of party affiliation or beliefs, these men and women are recognized and honored as heroes for these United States of America.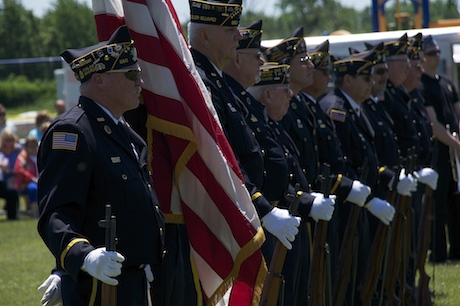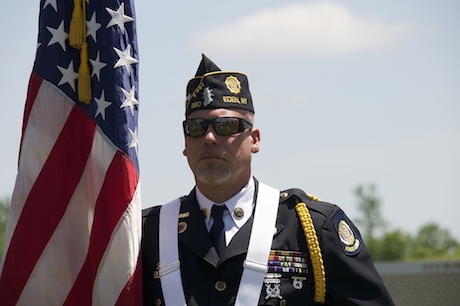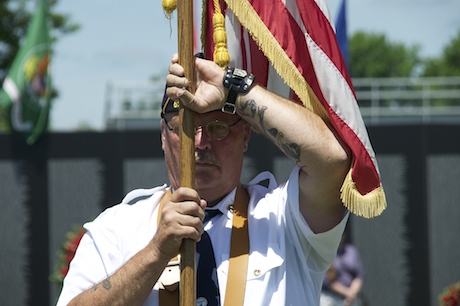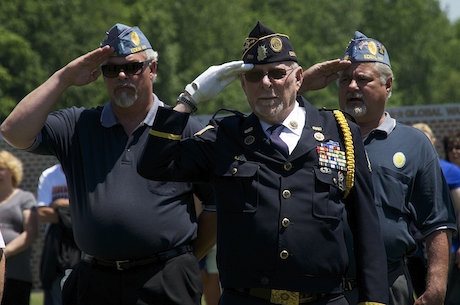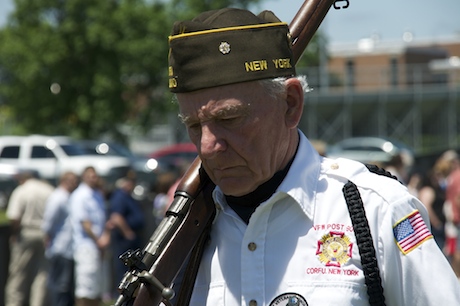 June 17, 2014 - 8:57pm
#1
Thank you Oakfield-Alabama American Legion Post 626 and American Veteran's Traveling Tribute for bringing and sharing the Cost of Freedom Tribute.
Thank you Abby Shaw for creating such a great poem on the "Cost of Freedom!"
Thank you to the Men and Women whom paid the ultimate sacrifice so, we can all enjoy our freedoms and rights that, our Forefathers bestowed upon us all. GOD Bless the United States of America!