April 11, 2012 - 9:31pm
Photos: The destruction of Liberty National Bank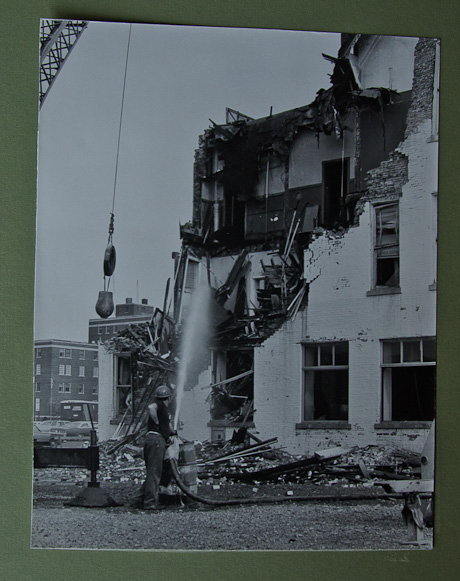 With some stunning clouds in the sky late this afternoon, I couldn't resist going for a drive and gravitated, as I often do, toward Creek Road in the Town of Batavia.
When I stopped to take some pictures of cows on the property of Baskin Livestock (bottom photo), a car pulled alongside my spot on the shoulder of the road and the driver asked what I was doing. 
"I'm taking some pictures," I said.
"Why?" she asked.
"Because it's what I like to do."
She said, "I used to take pictures and I would develop the film myself."
As we talked, she told me she had some pictures of the Liberty National Bank in the city being demolished. I told her I would like to see them, so she said she would try to find them and invited me to her house.
And so I met Andrew and Antoinette Dempski, decades-long residents of Creek Road.
"I always had a good eye for photography," Antoinette told me, and the photos of her children when they were much younger were much better than typical family snapshots. She had a real artistic flare.
"My father carried a camera with him where ever he went," she said.
He was a Polish veteran of World War I who moved to Buffalo and went to work for the city's sanitation department. The lingering effect of mustard gas, she explained, would sometimes make him a little crazy.
Unfortunately, on the day her mother was buried, somebody broke into her Buffalo home and stole all of her father's photographs, including pictures of her growing up, such as graduation and First Communion photos.
Antoinette was born in Buffalo and her husband, Andrew, was born on Old Creek Road. 
Andrew drew my attention -- not that I could have missed it -- to a gorgeous portrait hanging on their living room wall of a young and fetching Antoinette drawn by an artist from Quebec.
As for Antoinette's pictures, they were taken with an Kodak camera and a professor at Genesee Community College let her use the darkroom there.
"Those kids had expensive cameras and I just had my box camera, but I had a better eye," she said.
And that's no doubt true.
Alas, and sadly, Antoinette would not let me take her picture, though I'm sure it would have been a lovely portrait.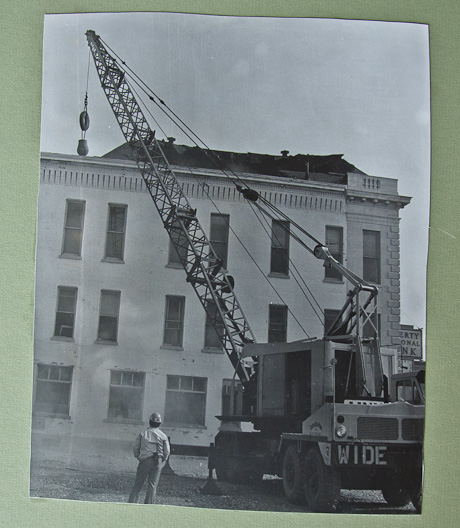 And below, the results of my attempt to take a cow picture: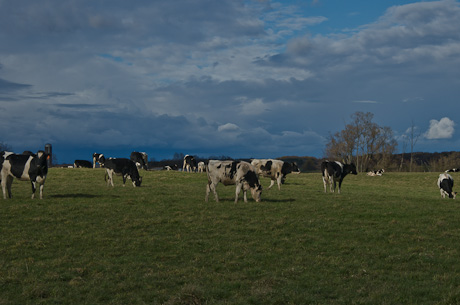 April 12, 2012 - 5:35pm
#6
Sorry, Howard but you need to move a little to the west. Brenner's Jewelers was at the corner of Bank & Main. There was a small alley with the Plaza Restaurant on the northwest corner and Liberty Bank was on the northeast corner. Can't remember the name of the alley.