May 11, 2013 - 8:48pm
Photos: Women Build Day at Habitat for Humanity house on Harvester Avenue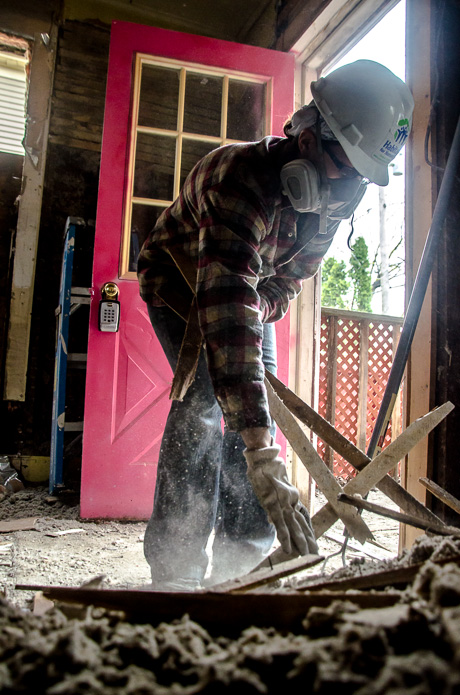 Today was Women Build Day at the Habitant for Humanity project house on Harvester Avenue. More than 75 percent of the workers at the job site were women, part of a national week that recognizes women in the construction trades.
Work on the house began Wednesday with the Day of Caring.
Above, Kelly McCaffery, of Rochester, removes from debris from the house. Also pictured below, Charlotte Dickson (carrying wood out of the house) and Marsha (no last name given) from Wyoming, who was prying wood from the walls of the kitchen.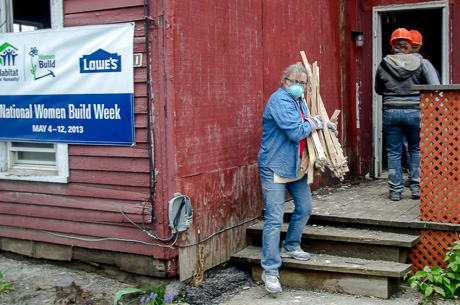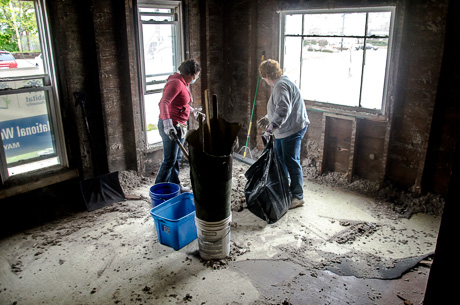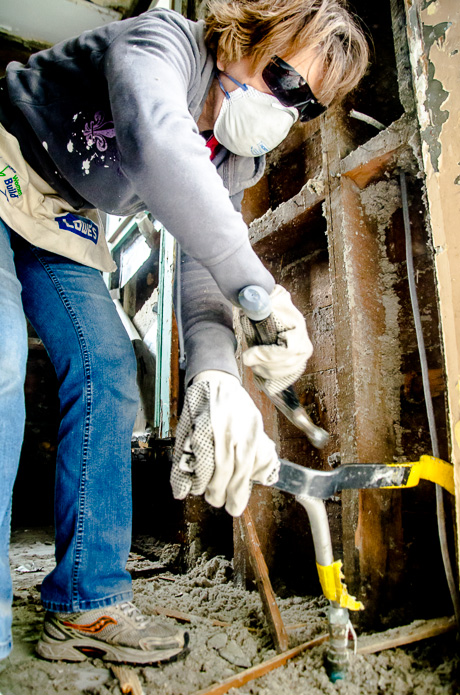 I've seen Habitat's work on South Spruce and on North Street. Hat's off to all of these folks.....THEY ARE MAKING A DIFFERENCE!!