July 10, 2013 - 1:45pm
Alleged assault case at Kid Rock concert grows more complicated with news of serious injuries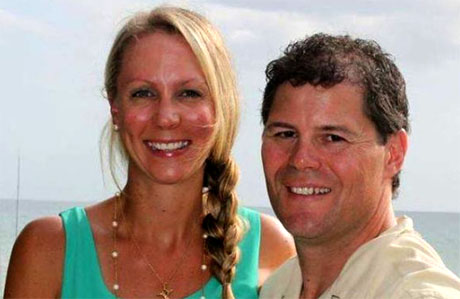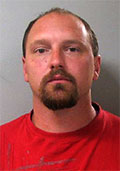 Craig Lawson
The suspect in the alleged assault following the Kid Rock concert July 6 at the Darien Lake Performing Art Center has probably learned by now that his alleged victim is in serious condition, but District Attorney Lawrence Friedman said he has no reason to believe the Canadian resident won't make his scheduled court appearance July 30.
Craig Malcolm Lawson, 34, of Talbot Street, Courtland, Ontario, Canada, was initially charged with just a misdemeanor, assault in the third degree, so bail was only set at $1,000.
Indications are, however, that Lawson, who according to sources has a good job in Canada, is taking the case seriously. He's hired a private attorney, who happens to also be a state senator, Michael Ranzenhofer.
"He has retained an attorney who has appeared on his behalf," Friedman said. "The defendant is scheduled to appear in court on July 30 and at this point I have no reason to believe that he won't be there."
If Lawson were to fail to appear, the District Attorney's Office would need to work with Canadian authorities to obtain his arrest and extradition, which could delay progress of the case.
The alleged victim, Jason McNeil is in a coma, according to friends, at ECMC.
A few days ago, media in Alabama reported on the 43-year-old McNeil's condition and described the Tuscaloosa resident as a "prominent businessman." His coworkers set up a fundraising campaign on his behalf with a goal of raising $25,000 (now $50,000, with more than $18,000 raised so far). There's also a Facebook page set up for McNeil.
McNeil is the owner and operator of Synchronous Industrial Services and has a wife and two children. He's originally from the Alden area and besides going to see Kid Rock he was in WNY for a few days to visit with family.
The fundraiser and media coverage of McNeil's condition could likely alert Lawson that the case is more serious than he might have thought after his initial arrest, but Friedman said he believes Lawson will meet his obligation to appear in court.
"As I said, it appears to me that the defendant has retained counsel and will do the right thing and he will address these charges as he needs to," Friedman said. "I'm not going to speculate on any problems in that regard."
Last August, the District Attorney's Office went through a similar case, which is still pending, against Kelly L. Alcorn, who was initially charged with harassment for allegedly hitting another patron at the Jason Aldean concert.
The alleged victim went to Buffalo media and claimed she was more seriously injured than might warrant a misdemeanor charge. The woman sought a felony charge against Alcorn, a police officer in Niagara Falls.
Friedman's office reviewed the accounts of events, the available evidence and the medical records and eventually sought a grand jury indictment against Alcorn, who is now facing a charge of assault in the second degree.
The same process could be followed in the Lawson case, Friedman said.
"We need to get a handle on what occurred, statements of witnesses, police reports, things like that, and follow the victim's medical condition before we make any decision," Friedman said.
When Darien Town Justice Gary Graber arraigned Lawson the night of July 6, he was presented with a document called an accusatory instrument that specified the charge against Lawson -- the misdemeanor of assault, 3rd -- and a very brief narrative of what police believed happened. He also was given, in this case, two brief witness statements.
From the penal code:
A person is guilty of assault in the third degree when:
1. With intent to cause physical injury to another person, he causes such injury to such person or to a third person ...
The accusatory states that Lawson, "did punch Jason McNeil in the head with a closed fist causing him to lose consciousness and fall to the pavement."
There were also two witness statement's in Lawson's court file.
One witness, who said she is a cousin of McNeil's, said that as she was coming out of the concert, "some guy came up to my cousin, Jason McNeil, and punched him in the face with a closed fist. Jason proceeded to fall backwards and hit his head on the pavement and did NOT MOVE. Jason was not arguing with anyone and I have no idea why he was punched."
Another witness, a Depew resident working for the concert venue, also said he saw the alleged incident.
"I saw a man wearing a red tee shirt arguing with a male that was younger than him," he wrote. "The man in the red pushed the younger kid. The younger looking male was walking backwards and the male in the red pulled his arm way back and punched the younger looking kid. I heard the punch hit the kid in the face and I also heard the younger kid's head hit the ground."
At the time Graber set Lawson's bail at $1,000, he would have had no direct information on McNeil's condition or the fact that McNeil was taken by Mercy Flight to ECMC.
To sustain a charge of assault in the second degree, the prosecution would need to be confident that it could prove the defendant intended to cause serious injury. For example, the need to prove intent eventually lead to the dismissal of one of the felony counts against Jacquetta Simmons in the Walmart Christmas Eve assault case. Simmons was convicted by a jury of a single felony involving the assault on a person over age 65, rather than straight assault, 2nd.
Top photo via giveforward.com.
July 10, 2013 - 3:17pm
#1
Judge Graber would have had information that he lived in Canada, correct? To me, that alone should have warranted a higher bail.