April 8, 2014 - 2:50pm
Photo: Crews install downtown benches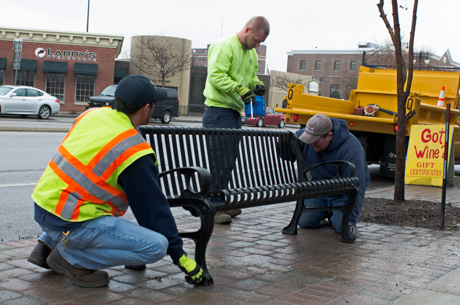 In another sign it's spring (really, it is), city crews were downtown this morning installing the park benches for the season.
Crew members are Shawn Easton, Shawn McAllister and Rick Reeves.
BTW: It's might snow tonight.
April 8, 2014 - 3:47pm
#3
I wish they would fill pot holes . Priority list should be updated . Will this be a task for our new assistant manager? His salary alone could put a huge dent in the pot hole dilemma.