December 24, 2017 - 11:16am
Local malts used in 'Rivalry IPA,' celebrating Bills-Patriots rivalry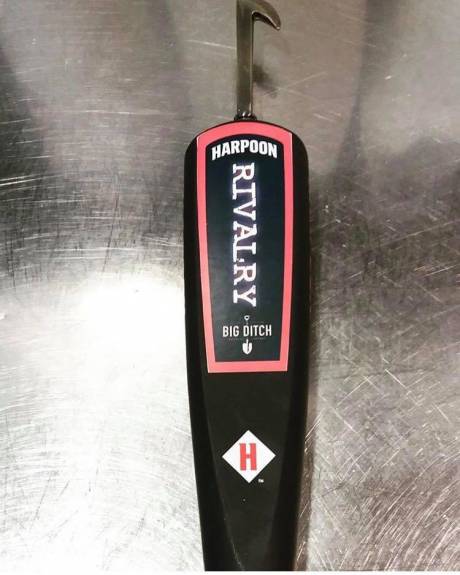 Harpoon Brewery in collaboration with Big Ditch Brewing is releasing a new beer this month, Rivalry IPA, to celebrate the long-standing rivalry between the Buffalo Bills and New England Patriots. It was released just before today's game between the two teams.
One hundred of the malts used in the beer come from Batavia-based New York Craft Malts, the malting house of Ted and Patricia Hawley on Bank Street Road.
The IPA will be available in taprooms throughout WNY and New England just days before the big game.
Photo courtesy Ted Hawley.
December 24, 2017 - 12:50pm
#1
According to the Bill's schedule they play the Patriots today, December 24...
And, Miami is the game on the 31st. I'm confused.
December 24, 2017 - 1:26pm
#2
Corrected.
And thus you now know how much I've been paying to the NFL this year -- zilch, zero, nada.
December 24, 2017 - 9:40pm
#3
Myself as well, actually. It's just that I listen to the radio every day and I pick up on these things. Just like the rest of the popular culture: I haven't seen the movie, TV show or heard the song, but I have heard enough about it to question why it is of interest to anyone.