May 17, 2018 - 11:34pm
UPDATED: One victim dies; Gunshot victim reported on Pringle and Central avenue in the city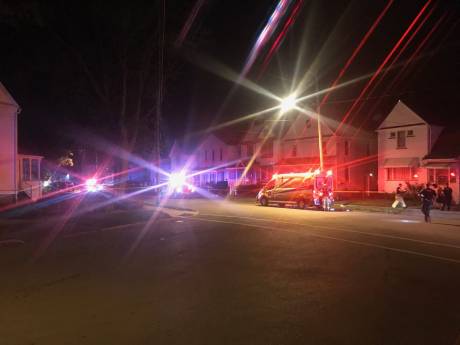 A victim of a gunshot wound is reported at Central and Pringle avenues in the city. CPR is in progress. City police and fire responding.
UPDATE 11:37 p.m.: The gunshot is unconfirmed. A victim of a stabbing is transported to UMMC. City and state police have Pringle Avenue and Central Avenue cordoned off.
UPDATE 12:05 a.m.: Several witnesses at the scene say they heard at least three gunshots. A witness on Pringle Avenue says she heard people arguing; one person said she heard "I apologized; I apologized." When the subjects got to Pringle and Central Avenue, a witness reports hearing the argument escalate. Then she heard three gunshots. Then she saw an SUV peel off. Another witness said she heard a group of people on Pringle Avenue and they were screaming "Call 9-1-1; call 9-1-1." Another witness says there was a car parked in a driveway on Highland and the driver yelled: "They've shot my boy, they've shot my boy!" before peeling off in a vehicle. Yet another witness says he saw a shirtless white male running from the area. We've only confirmed with law enforcement that there is a stabbing victim; it is not confirmed there is a shooting victim."
UPDATE 12:10 a.m.: The state Department of Environmental Conservation is on scene with personnel and a canine capable of detecting gunpowder residue. A press conference is imminent.
UPDATE(S) (By Howard) 12:49 a.m.: We'll have a little more information in a bit, but two things: There are two victims. The gunshot victim was transported to UMMC by private vehicle. At about 12:30 a.m.; UMMC was placed on lockdown.
UPDATE 1 a.m.: Assistant Chief Todd Crossett briefed reporters at the scene on what police know at this time. Police were dispatched to Central and Pringle for a report of a man down in the street. They located a man who was the apparent victim of a stabbing. A second victim was transported to UMMC by private vehicle.
"Anyone with information is asked to call 9-1-1 and then we will get an officer out to talk with you as soon as we can," Crossett said.
Crossett said there is no information at this time to indicate this incident is associated with the one at Jackson and Central a couple of nights ago where four people were assaulted with baseball bats and a pistol.
"But obviously, it's still really early (in the investigation)," Crossett said.
In recent weeks, Batavia PD has given Central Avenue more attention, Crossett said, with increased patrols during the day and patrols stationed on the street when available at night.
"We've done some different things with increasing the street lights, making them brighter," Crossett said. "We've just recently moved our street camera down here. So we've done some things to try to get a handle on this to see what's going on down here."
There's no information yet available on the victims as far as description, age, race, gender. They are both in serious condition. 
Given the early nature of the investigation, Crossett was not able yet to provide descriptions of other people who may have been involved or how many people were involved.
UPDATED 5 a.m.: One victim has died, according to Crossett. He didn't say which victim.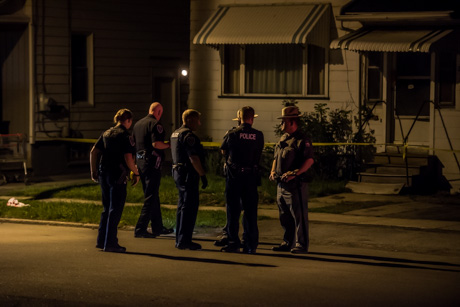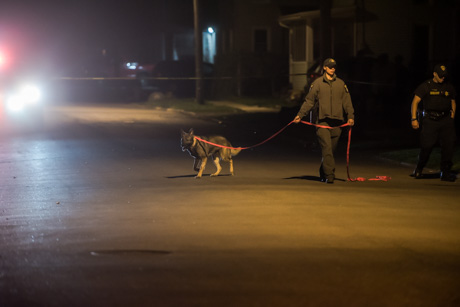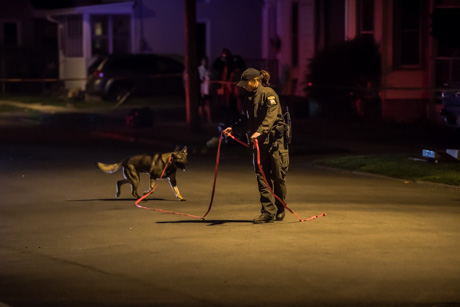 Clean up this area, this area, needs a crackdown, before it gets out of control.