September 28, 2012 - 8:47am
ARC 'Trash & Recycling Center' open house showcases new location, bigger recycling efforts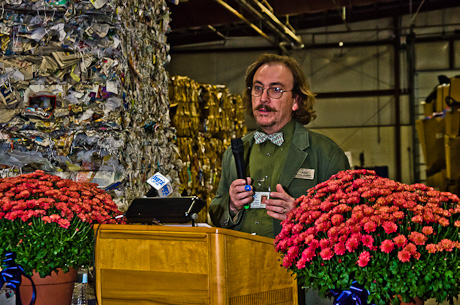 Michael Smith hopes that "future generations of our children will ask, 'What were landfills?'"
Smith is the trash/recycling coordinator at Genesee ARC. He is pictured (left) with Floor Supervisor Mark Wood.
His comment was part of an opening speech at last night's open house for the agency's new Trash & Recycling Center.
The open house was in celebration of the center's move from its former location on Clinton Street (in the City of Batavia) to a larger facility at 3785 W. Main St. Road in the Town of Batavia.
Genesee ARC, which serves children and adults with developmental disabilities, has handled the City of Batavia's waste management for nearly 30 years.
"Recycling was a natural spinoff," Smith said.
And now, with New York State's recycling and take-back program for electronic items, they are going to be even busier.
By law, businesses, municipalities and waste collection companies can no longer throw away old computers, TVs, or other covered electronic devices -- known as "e-waste" -- into the trash or into landfills. Instead, the manufacturers must take them back for recycling purposes.
ARC's new Trash & Recycling Center location will house the agency's e-waste recycling efforts, which are part of an expansion of endeavors and a growing need for services that prompted the move to West Main Street Road.
At this time, according to Wood, all of the materials that go through ARC's Trash & Recycling Center are sent to mills around the Northeast region and Canada.
"They take the products and re-manufacture the raw material into new soup cans, new milk cartons, new boxes," etc.
In addition to being good for the environment, the center also give employment opportunities to people with disabilities, which Wood sees as a major plus.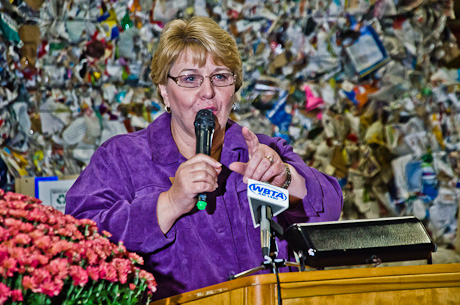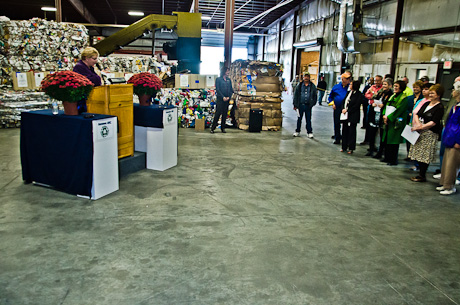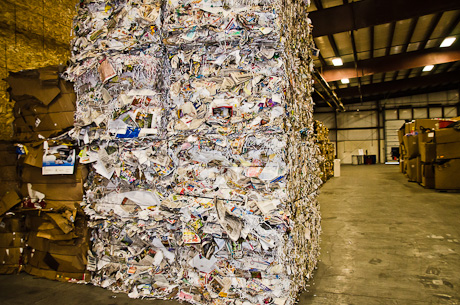 Photos: Top four photos by Howard Owens. Other photos by Dan Crofts.
Government officials present at last night's event included: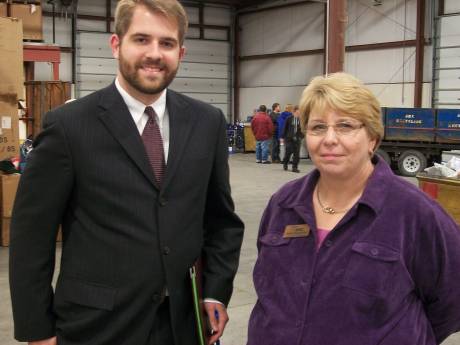 Jeremy Bennett, a representative from Congresswoman Kathy Hochul's office, with ARC Executive Director Donna Saskowski.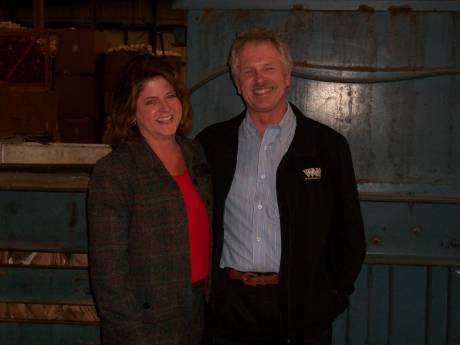 Genesee County Manager Jay Gsell, with ARC Director of Development Shelley Falitico.
For more information on ARC's Trash & Recycling Center, click here.
Disclosure: Dan Crofts works for Genesee ARC. He is employed at the Day Habilitation site in Elba.
More pictures (click on the headline for more):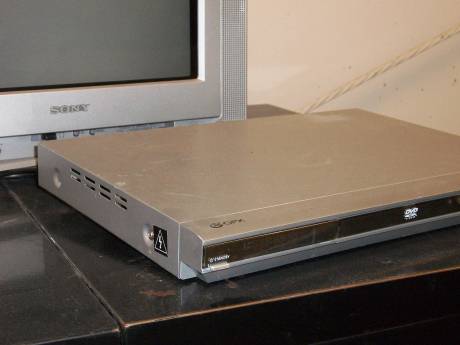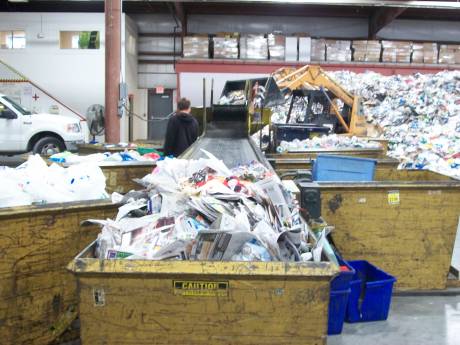 The "hopper," by way of which all materials are taken to the sorting line.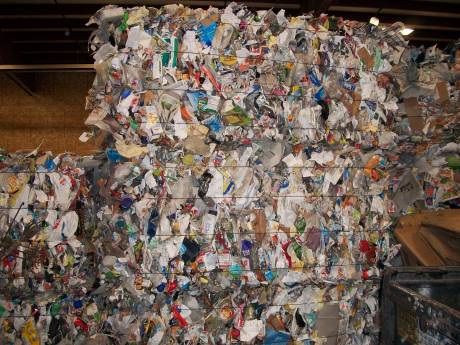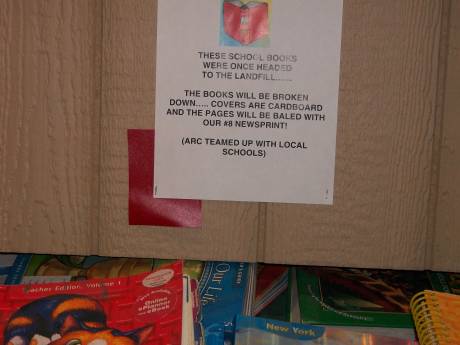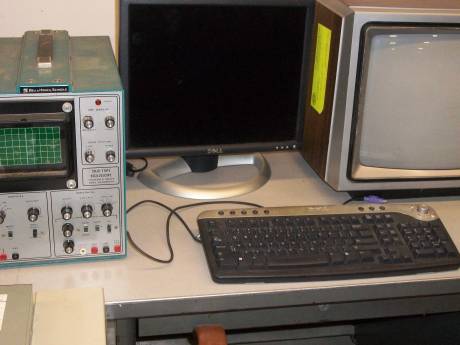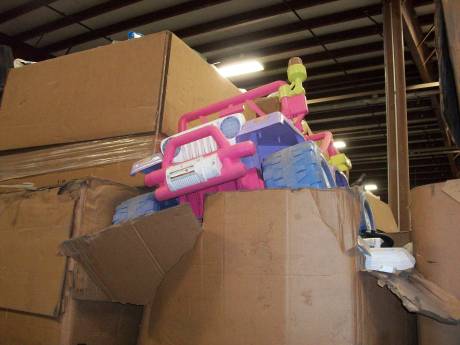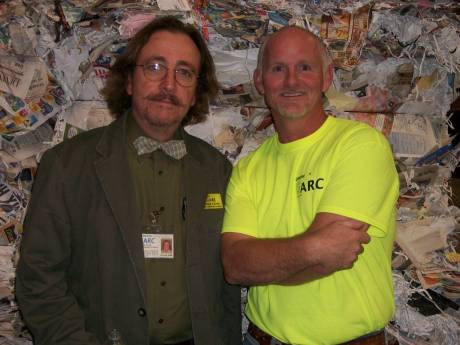 September 29, 2012 - 9:03am
#1
Smith looks like someone you would see in a daytime PBS kids show what that bowtie, and green colored shirt, and jacket.
September 29, 2012 - 2:31pm
#2
I think he looks quite dapper and I appreciate personality. My first thought when I saw him in the first picture was "This guy looks kinda like Shakespeare."