November 12, 2012 - 11:44am
Workshops to address topic of senior citizen suicide Tuesday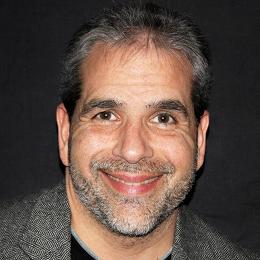 One elderly person commits suicide every 90 seconds, according to a statistic provided by the Genesee County Mental Health Association.
That's why they are helping the Genesee County Suicide Prevention Coalition to host an upcoming pair of workshops featuring Eric Weaver (pictured). He's the executive director of "Overcoming the Darkness," a Victor-based organization dedicated to providing education about and help for people with mental illnesses.
"Suicide Prevention in the Elderly" is the title of the workshops, which will take place Tuesday at ARC's Community Center, at 38 Woodrow Road in Batavia. There will be a workshop for providers from 12:30 until 4:30 p.m. and another one for friends and family members from 6 until 8 p.m.
Both are free and open to the public.
Caregivers, family and community members who attend either workshop will be equipped to help elderly individuals in danger of suicide by learning how to:
Understand risk factors;
Recognize warning signs;
Learn how to have a discussion with the person if they suspect suicidal thoughts; and
Learn about local resources available to help with prevention, managing risk factors and coping in the wake of a suicide.
According to Sue Gagne, of Genesee County Mental Health, people age 65 and older have a higher suicide rate than any other age group.
She believes the main contributing factors to be "financial concerns, concerns about managing the aging process, health concerns and loss of independence."
Millie Tomidy, also of Genesee County Mental Health, described the Genesee County Suicide Prevention Coalition as "a group of people from various professional backgrounds as well as individual community members who are alarmed by the prevalence of suicide and want to do something about it."
"The ripple effect from one death can devastate the entire community," Tomidy said. "The goal of the coalition is to educate in order to prevent future suicides, but also to have a unified response plan in place if (a suicide) should occur."
Weaver, a survivor of a mental illness himself, is widely recognized for his educational talks and training seminars for professionals, family members, churches, workplaces, community groups, schools, hospitals and other audiences.
The mission of his business, "Overcoming the Darkness," is to "reduce stigma, increase understanding surrounding the many challenges of mental health related issues, create a culture that openly discusses the topic of mental illness, suicide and suicide related behavior, and above all proclaim that there is hope and that a level of recovery is available to everyone, so that individuals and families will no longer need to suffer in silence" (from the Web site).
For more information or to reserve a space, call 344-2611.
Photo from www.overcomingthedarkness.com
November 12, 2012 - 4:48pm
#1
I know some elderly folks at Elderwood in Penfield, that wish they were dead and talked suicide because; their family has pretty much abandon them or they have no one else in their life. It is heart breaking to see them in the corner by themselves when others have visitors there. Staci and I take my dog Fiona there and visit, and it is amazing the transformation from doom and gloom to a bright and vibrant smiles. It is truly amazing the effects a dog or cat have on people. What I like is hearing their stories and the history they speak of. I can only imagine what the elderly going through when their home of 35 years is taken away or they are informed they cannot drive anymore and their license is revoked. It is hard and stressful on a working individual financially and that becomes even greater for a retiree.
You can see many of the same despair in older and/or disable veterans too. Meaning the government doesn't have an issue with putting its soldiers in harm's way, moral dilemmas and/or uprooting them from a normal life. However, when those soldiers ask for something back, then the government doesn't acknowledge their personal sacrifice.
BTW, Fiona loves the visit as much as the people do. She is such a "Ham" and she loves the attention from everyone. I am sure the treats may have something to do with it to. My suggestion for others if, you have a dog or cat that is good with people take them to visit nursing homes or assistant living homes. You may want to get them certify as a therapy pet to avoid any mishaps. It does make a difference. Introduce yourself to these people. It gives them fellowship and a sense of belonging. Besides you may find common ground and receive good advice.