February 25, 2017 - 11:39am
Pembroke boys fall to Geneseo 42-40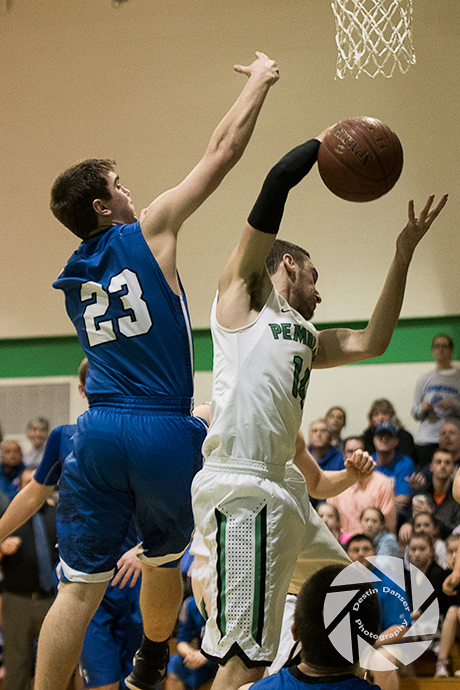 For the first time in school history, the Pembroke Dragons varsity boys entered the first round of sections as the #1 seed.
The #8 ranked Geneseo Blue Devils entered the game with an upset in mind, and made a strong showing on defense by holding the high-scoring pembroke offense to just 40 points. Pembroke's top scorer, Zach Vonkramer, was held to just 10 points on the game, while Geneseo's Kyle Rollins put up 17 points for the Blue Devils. 
Photos by Destin Danser Photography. Click Here to view complete gallery or purchase prints.