February 23, 2017 - 7:57am
Pembroke girls eliminated by Geneseo in first round of sectionals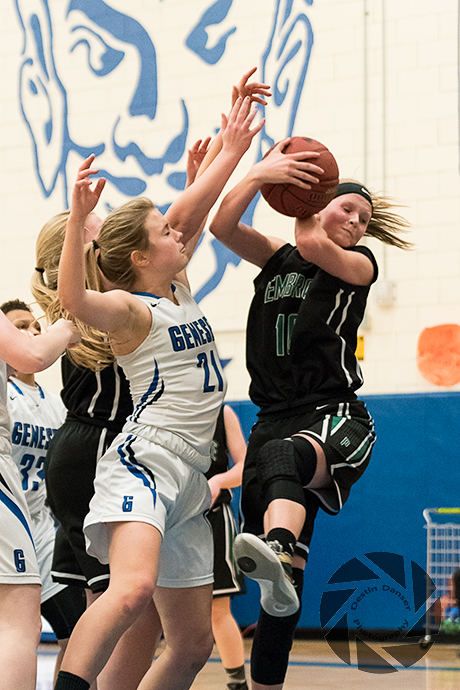 The Pembroke Lady Dragons varsity basketball team traveled to Geneseo Wednesday night to compete for a chance to advance in the 2017 Sectional Championships.
It was clear from the start that Pembroke didn't have an answer for the strong offense and accurate shooting of Geneseo. The statistics make this abundantly clear; Pembroke's top scorer was MacKenzie Jurek with just eight points while Geneseo's Kaity Keihl scored 17 points.
In the end the Lady Dragons fell 62-26 and were eliminted, ending their season.
Photos by Destin Danser Photography. Click here to view complete gallery and purchase prints.