October 4, 2011 - 1:34am
City schools' Board of Education says no to hockey team tournament trip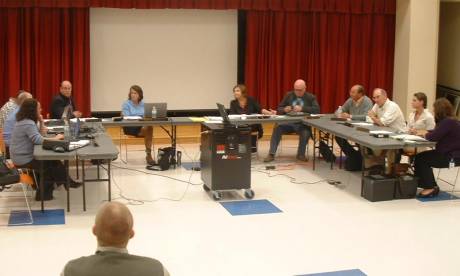 One year ago, then-Board of Education President Andy Pedro proposed a resolution creating a review committee for all city school field trips, with the hope of instating some sort of moratorium or strict criteria for all trips. Pedro was looking ahead to the dark days under a possible property tax cap, and thinking creatively on how to save money with cuts to non-mandated programs.
The resolution passed, and the committee was formed.
That committee has not met one time since. But its vision was realized Monday night, as the board voted 5-2 to deny the Batavia High School hockey team its annual trip to play in an out-of-area tournament.
"It's got nothing to do with the hockey program, nothing personal against hockey," Pedro said. "My opinion was no field trips, period."
But what will make the ruling frustrating for players, parents and coaches is that the trip would not have cost the district a dime. All of the money was raised by the players and the Hockey Boosters club, to completely fund the cost of the tournament.
"If these organizations are raising this kind of money…our district is in a tough financial situation right now, and it'd be nice if that money could help alleviate the pain the district is feeling," Pedro said.
In other words: have the sports teams at least partially pay for themselves.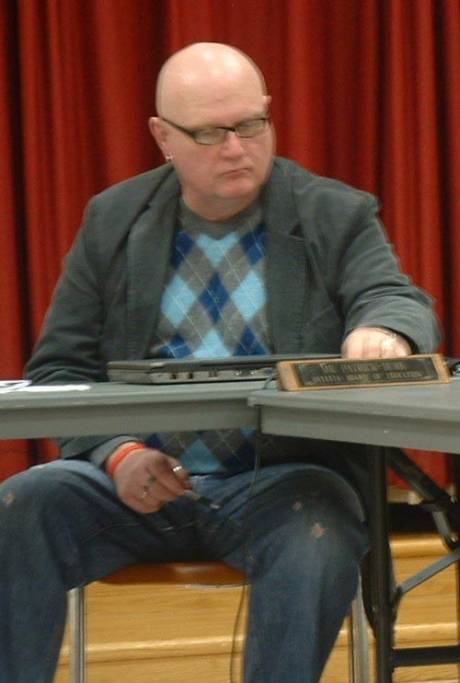 Senior Board Member Patrick Burk echoed that sentiment.
"We've been given a directive to cut all of our interscholastic athletics, as well as clubs and activities for students, by a large amount," Burk said. "When you're looking at sports…in order for (them) to even be in the district next year, they may have to raise this amount of money just to save their program."
Burk noted that imposing "pay-to-play" restrictions on high school athletes is illegal in New York. But, it's not illegal to have a sports boosters' club raise the money to fund a program. Burk pointed to the Elba Central School District, which cut football out of its budget in the middle of the last decade. A football boosters club was able to adequately fundraise and save the program that year.
"At some point, somebody's got to be the 'bad guy,'" Burk told his colleagues, or all sports and other extracurriculars could suddenly disappear simply because they're not mandated.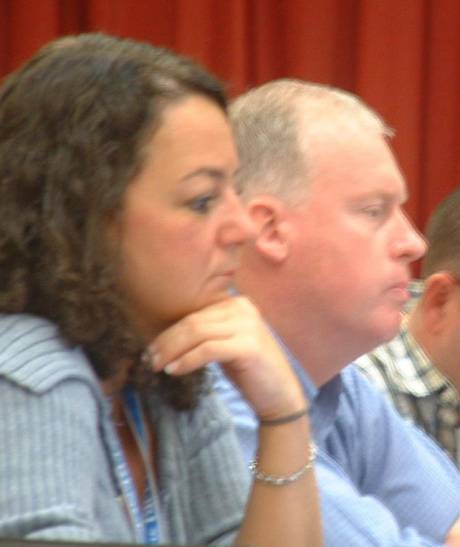 The two board members voting to approve the hockey team trip were Amy Barone and Steve Mountain. Mountain saw no reason to deny the kids a trip they'd worked toward throughout the year.
"To me, it's giving the kids the opportunity to do what they want to do," he said. "I think that they deserve the opportunity to go." But he also expressed that he never hears much feedback from area parents, which may have skewed his decision.
Pedro says he does hear a lot of feedback from parents, who say enough is enough when it comes to fundraising.
"I had two kids who played sports all through high school, and the fundraising just gets out of control," Pedro said. "I think (the hockey team) can accomplish what they need to accomplish by staying in our area, playing competitive teams."
PHOTOS: inset top, Patrick Burk; inset bottom, Amy Barone, left, and Steve Mountain.
October 4, 2011 - 7:31am
#4
So here we have a group that 6 months ago thought it would be a good idea to spend $1.4 million to renovate an athletic facility but now an athletic team can't go on a trip EVEN THOUGH it won't cost the district a dime??
Seriously?? THIS is their idea of 'fiscal responsibility'? What....make the kids suffer to punish their parents?
And...Andy - I love ya but what's that comment about the money that boosters raise being used to help the district? So do you mean that boosters would raise the $$ and then just hand it over to you guys and Mr. Rozanski so that he can waste it? That's not gonna fly.
I just got my tax bill over the weekend and my bill went up by 12.5% over last year. So much for a 2% tax cap. To be very honest, this is going to hurt me to pay this bill and I'm sure I'm not the only one, so this board and this district HAS to start doing something to bring down costs. I think that denying the hockey team from going on an annual trip to a tournament - a trip that won't cost the district a nickel - shows just how out of touch this board is with reality.
How about this Board of Education? With all the talk about school consolidation and all the discussion related to that, I haven't heard ONE WORD about the sale of the property at the end of North St. Why is that?
That alone tells me that this board is not only out of touch with reality but has no idea how to cut costs.