March 1, 2017 - 2:03pm
After successful local debut, MMA returns to Batavia on March 25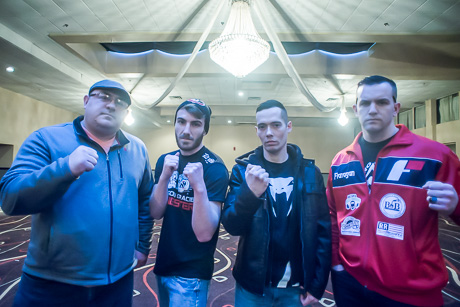 Mixed Martial Arts returns to Batavia March 25 with a 16-fight card from local promoter Ground Force Fights at Quality Inn & Suites.
The card includes title fights, including two female title fights.
Three Batavia fighters will be competing. Pictured above are promoter Richard Mitchell and local fighters Steven Kleckler, Kevin James Hodge and Peter Flanagan.
For more information and tickets, visit groundforcefights.com
Previously: Batavia's first MMA event draws capacity crowd