February 11, 2017 - 9:42am
Batavia Players presents The Magic Kingdom On Broadway VIII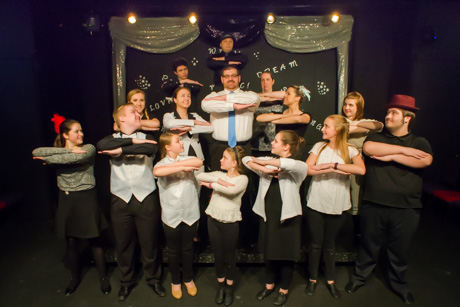 This weekend and next, Batavia Players, now in its 85th season, is presenting "The Magic Kingdom On Broadway VIII." The musical review features performances from a variety of Disney productions, including "Zip-A-Dee-Doo-Dah," "A Spoonful of Sugar," "A Whole New World," "The Ballad of Davy Crockett," songs from "Frozen," and songs from "High School Musical," plus several other numbers. 
The cast includes 37 local dancers and singers from age 8 to 40. The show consists of five segments with a 15-minute intermission and a total run time of an hour and 45 minutes. The show is appropriate for theatergoers of all ages.
There is a performance at 56 Harvester today at 7:30 p.m. and tomorrow at 2 p.m. Next weekend there are performances on Friday and Saturday at 7:30 p.m. Tickets are $15 for adults and $13 for students and seniors.