November 5, 2017 - 11:12am
Cal-Mum/Byron-Bergen prevail in tough battle for sectional title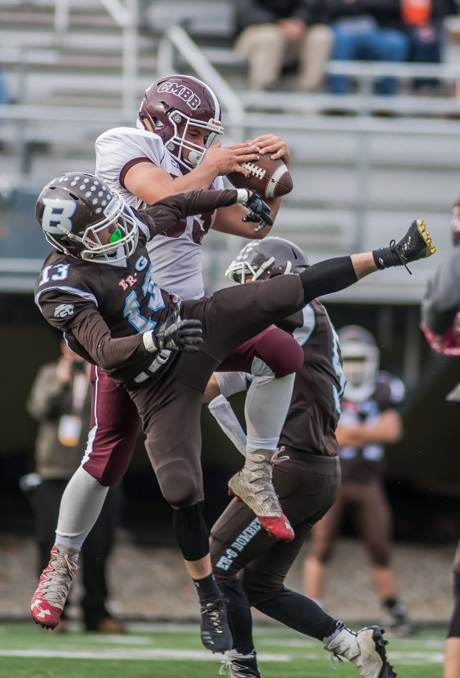 Cal-Mum/Byron-Bergen beat East Rochester/Ganada yesterday 27-26 at Alfred Univerisity to take the Class C Section V championship.
It's the first championship for the Red Raiders since the two programs consolidated last year.
For the Red Raiders, Bryce Yockel gained 148 yards on 19 carries, scoring a TD. Anthony Maye was 7-13 passing for 104 yards and a TD and two interceptions. Robert Stevens had four catches for 98 yards and a TD. He also gained 51 yards on the ground on 11 carries. Joe Butler had 105 yards on kickoff returns, including one for a touchdown. Josh Platt had nine tackles and Konnor Smith added five.
Top photo: Robert Stevens hauls in a 35-yard pass and converts it into a touchdown (photo below).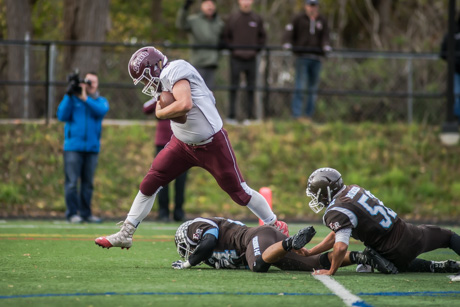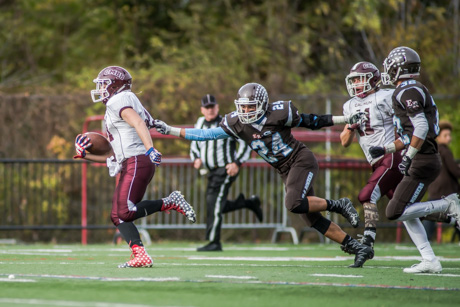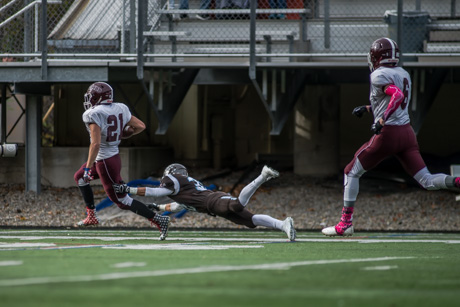 Two photos above: Bryce Yockel breaks free and runs for a 95-yard touchdown for the first score of the game.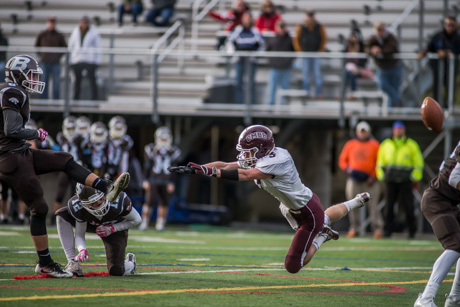 Joe Butler blocks a Bombers' point-after attempt.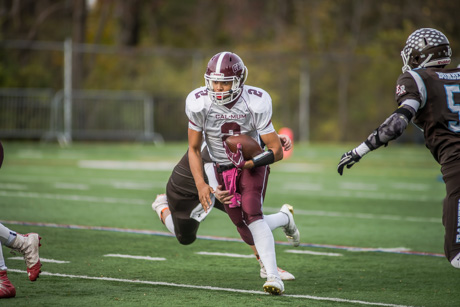 QB Anthony Maye on a run.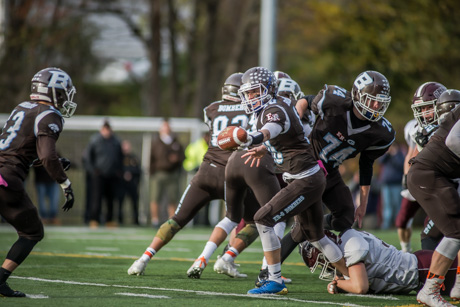 Paul McDermott snags the leg on the Bomber's QB to disrupt a run play. McDermott did this on successive plays in the second half. He was named defensive player of the game.
To purchase prints of photos, click here.