November 22, 2018 - 2:00pm
City Church serves more than 250 free meals for Thanksgiving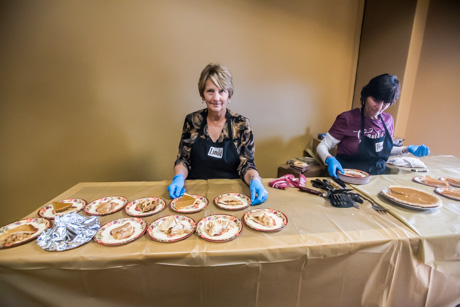 Linda Stoiber and Peggy had plenty of pie to give out to guests of City Church this morning at the Generations Center on Center Street, Batavia, as part of the church's annual Thanksgiving Day feast for community members.
More than 250 people attended today's meal.
Below, Dennis Stoiber serves up some turkey.