February 13, 2016 - 3:11pm
Crossroads House holds annual bowling tournament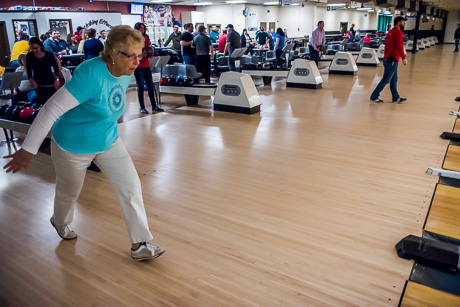 Crossroads House opened its 20th Annual Betty Ellison Memorial "Strike Out for Crossroads" bowling tournament Friday night at Mancuso Bowling Center, 214 E. Main St., Batavia.
The tournament continues tonight at 6 o'clock and on Sunday runs at 3 and 6 p.m.. The team fee is $100.
For additional information call: Cindy (585) 993-0584 or Tara (585) 409-0136.
UPDATE/CORRECTION: The tournament also continues Friday, Saturday and Sunday this coming weekend -- Feb. 19-21. Friday start time 6 p.m.; Saturday is 3 p.m., and 6 p.m.; and Sunday is 1 p.m.