October 17, 2018 - 12:31pm
Elba selects Cosgrove principal as new superintendent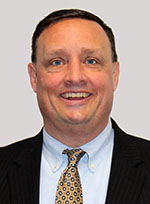 Press release:
The Elba Central School District's Board of Education has selected Ned Dale as the district's next Superintendent with a starting date of Nov. 26.

"It is truly an honor to be selected as the next Superintendent of the Elba Central School District, Dale said. "I look forward to working with the students, community and staff to ensure that we are providing the best opportunities possible.

"Collaboration and communication will be my primary goals as I learn more about this incredible community. I am grateful to the leadership and commitment that Mr. Keith Palmer has provided the district during his tenure and I hope to continue the progress that the district has made to date."

Michael Augello, Elba Central School District's Board president, said: "The Board of Education would like to thank the two other finalists for their interest shown in this position. This was an extremely difficult decision as all three are highly qualified individuals.

"We truly value the input received from the various stakeholder groups, including faculty, staff, and community members who met with the candidates to help us make a final decision. The board is confident that Mr. Dale will lead our district through the issues we face in our region. With his leadership, we will work together to deliver the best education possible for our students."

Dale currently serves as the Principal of Cosgrove Middle School, Spencerport Central Schools, a position he has held since 2007. Dale began his career in education in 2000 as a school counselor/teacher leader at Spencerport High School. He continued his career at Spencerport Central Schools serving as the Assistant Principal of Cosgrove Middle School.

 During his career at Spencerport Central Schools, Dale has supported the development of a rich curriculum and aligned assessments, and also developed three tiers of Response to Intervention in English Language Arts and Math in collaboration with other administrators and stakeholders.

Through his leadership, Cosgrove Middle School was designated as a School to Watch based upon the collaboration of the New York State Education Department, New York State Middle School Association and National Forum to Accelerate Middle Level Reform.

As President of the Spencerport Administrators and Supervisors Association, Dale has successfully negotiated three 3-year contracts for the entire association.

He also established an approved APPR plan for principals that was accepted by the New York State Education Department.

Dale earned a Bachelor of Arts in Sociology from St. John Fisher College, and a Master of Science in Counseling and Human Development from the Warner School of Education at the University of Rochester.

He completed the New York State Superintendent Development Program at SUNY Oswego and holds permanent certifications in School Counseling, and as a School District Administrator.

Dale replaces Keith Palmer who recently announced his plans to retire.

Kevin MacDonald, district superintendent of the Genesee Valley Educational Partnership, acted as the search consultant and noted that the search process was a true collaboration between the Board of Education, district staff and the community.