March 10, 2022 - 1:20am
Fighting Irish lose Class D consolidation game 75-51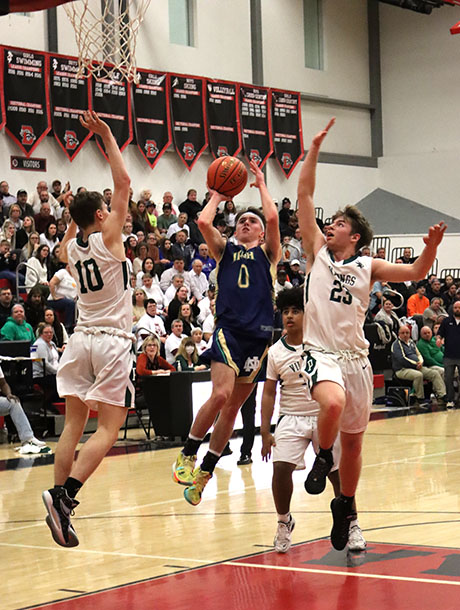 For the boys basketball team at Notre Dame, the season is over.
The Fighting Irish on Wednesday night dropped a Class D consolidation game to Prattsburgh-Avoca, 75-51.
Notre Dame's Jordan Welker led the game in scoring with 23 points.  Colin McCulley scored nine and Ryan Fitzpatrick scored seven.
For Prattsburgh, Pacey Hopkins scored 16 and Caleb Johnson scored 14.
But Notre Dame isn't done with basketball just yet this season. The girls team plays Sherman at 1 p.m., Saturday, at Rush-Henrietta for a Far West Regional Championship.
Photos by Pete Welker.