February 28, 2017 - 10:23am
Hornets don't back off, give Perry tough match in sectional semi-final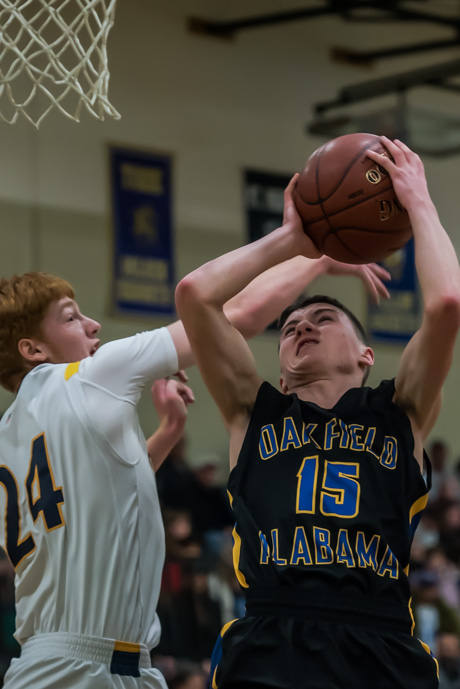 If the Perry Yellowjackets win a sectional title this Friday, it won't be because Oakfield-Alabama didn't work hard to try and spoil their so-far-undefeated season.
The Hornets were in the game until halfway through the final quarter when foul trouble took two starters off the court and Perry was able to finally pull away for a 78-63 win.
The Yellowjackets are a bigger team with Tyler Cowie, at 6' 3", 180 pounds, and Dan Elliott, 6' 4", 190 pounds, in the post, and a nearly unstoppable shot creator in Austin Croll at guard. But O-A got into their heads early, disrupting their offense with tight, aggressive coverage that led to several turnovers on steals, penalties and mental errors.
"What I noticed is a lot of teams kind of backed off them, hesitant or concerned about getting blown out, but we can't back off," said Hornets Head Coach Ryan Stehlar. "We have to use our speed, our defense, and our intensity, so I wasn't going to change our game plan. If we were going to go out, we were going to go out our way."
The Hornets had a lead of 16-13 at the end of the first quarter and 32-31 at the end of the half. Perry jumped out early in the third quarter, led most of the way and were head by about by five points early in the fourth quarter when O-A rallied a bit to get a single-digit lead with about five minutes left. That would be the Hornet's last lead of the night. 
"I've seen them several times this season and those guys play hard," said Perry Head Coach Phil Wyant. "We knew it was going to be tough. They scrap, they battle, they play a lot of guys who can put it on the floor and are willing to shoot and that presented a tough match-up, especially when they're making tough shots."
Reice Woodward and Dalton Carlsen fouled out and either because that took some defensive pressure off the Yellowjackets, or O-A fatigue or just the great talent on the Perry team, the Yellowjackets quickly pulled away and never let the Hornets get back in the game the rest of the way.
Cowie finished with 32 points, 14 rebounds, and nine blocked shots. Croll scored 24 points.
"Austin and Tyler, not only are they great players, but they do whatever it takes to find the open guy, make a play for a teammate, and get it done on the defensive end," Wyant said. "They were down there guarding two of their better players. Yeah, Austin and Tyler, I'm glad they're on our team, that's for sure."
Also for Perry, Spencer Owen scored 12 points and had 10 rebounds.
For O-A, Tylor Ohlson scored 18 points, including hitting three three-pointers. Woodward scored 15 and Carlsen scored 15.
Perry faces Cuba-Rushford on Friday for the Section V Class C title. 
"We know it's going to be a tough challenge," Wyant said.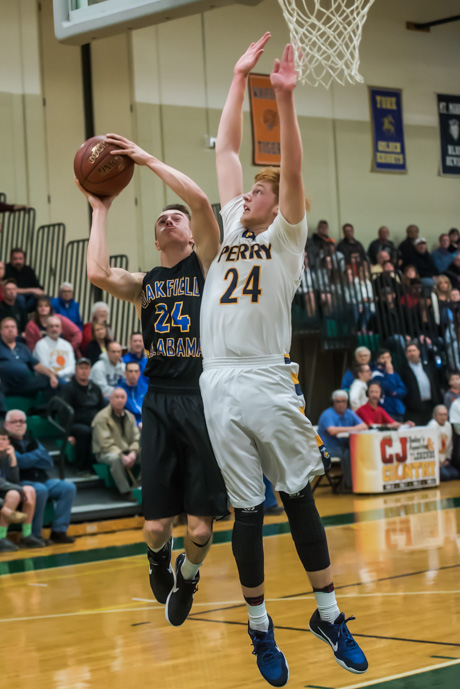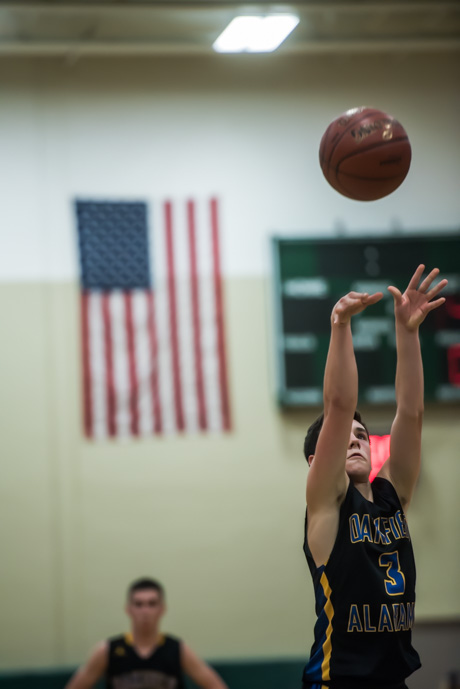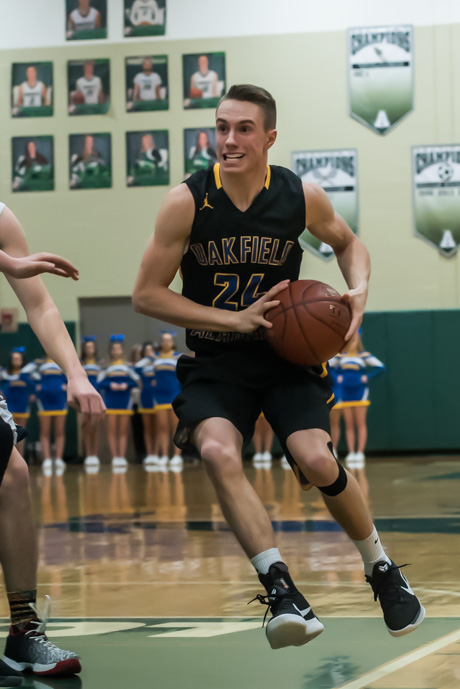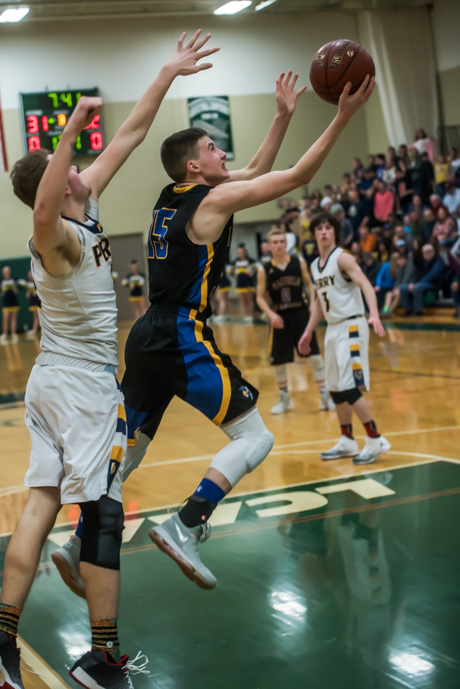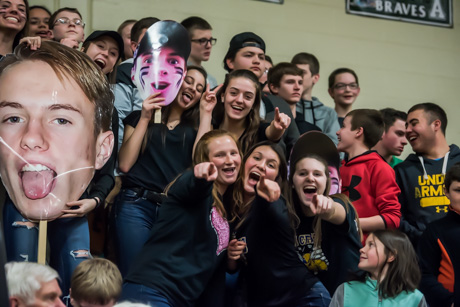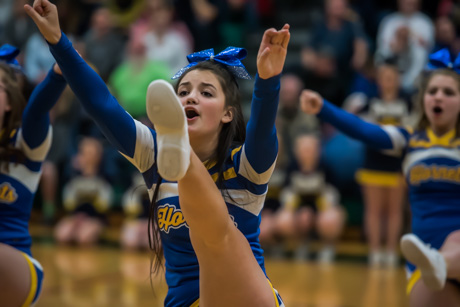 To purchase prints, click here.