September 7, 2017 - 4:46pm
Law and Order: Batavia woman accused of selling crack cocaine in Warsaw

     Jenna Josephite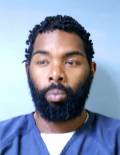 Shawn Hunter
Jenna Josephite, 28, of Main Street, Batavia, and Shawn Hunter, 33, of Wakefield Street, Rochester, are charged with criminal sale of a controlled substance, 3rd. Members of the Wyoming County Drug Task Force observed Josephite and Hunter allegedly sell a large quantity of suspected crack cocaine to a subject who had been under surveillance by the task force in the Warsaw Shopping Plaza in Warsaw. Josephite was jailed on $20,000 bail and Hunter was ordered held without bail.
Chad E. Alwardt, 37, of Byron, is charged with criminal possession of a controlled substance, 7th. Alwardt was arrested Tuesday by members of the Local Drug Task Force on a warrant. While being taken into custody he was allegedly found in possession of heroin. The nature of the warrant was not released. He is being held in the Genesee County Jail.
Lindsay Goins, 61, of State Street, Batavia, is charged with falsely reporting an incident. He was released under the supervision of Genesee Justice.
An 18-year-old resident of Stittville is charged with unlawful possession of alcohol. The youth was arrested at 9:55 p.m. Wednesday at College Village. State Police did not release the defendant's name.
Two 18-year-old residents of Batavia are charged with unlawful possession of marijuana. The youths were arrested Wednesday by State Police at a location on Assemblyman R. Stephen Hawley Drive, Batavia. State Police did not release the names of the defendants.