March 27, 2017 - 11:23am
Le Roy fighter wins title during MMA event in Batavia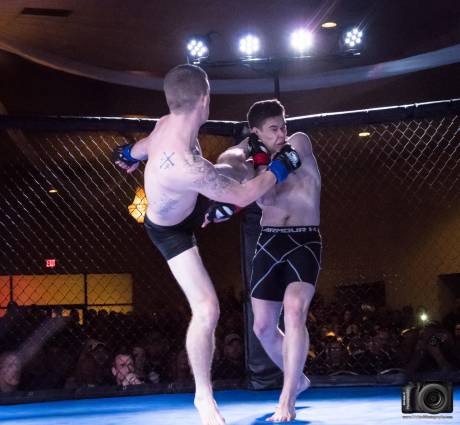 Ground Force Fights hosted its second mixed martial arts tournament at Quality Inn & Suites on Saturday night.
Here are the results of the fights:
Jeremy Stopa vs. Dave Scerbo -- submission grappling match -- draw at the end of 10-minute match
Jim Perl defeated John Gearhart round one, submission due to strikes
Nolan Brant defeated Mike Taylor, :57 round one, TKO/ref stoppage
Eric Bonner defeated Shawn Henderson, round two, referee stoppage due to strikes
Ben Horton defeated Jesse Neal, round two, TKO/ref stoppage
DaJuan Robinson defeated Sequoyah Sethi, round one TKO
Matt Norstrand defeated Pete Flanagan, ref stoppage -- guillotine choke
Matvei Skvortsov defeated Corey Lauth, round one, ref stoppage -- guillotine choke
Jillian Decoursey defeated Emme Weber by unanimous decision
Top photo: Cory Lauth, of Pembroke, throws a kick during his match vs. Matvei Skvortsov.
Photos by Richie Casado.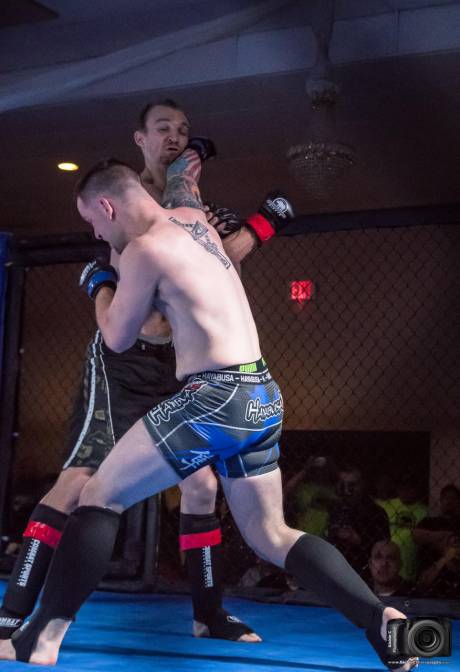 Pete Flanagan, of Batavia, throws a punch during his match against Matt Norstrand.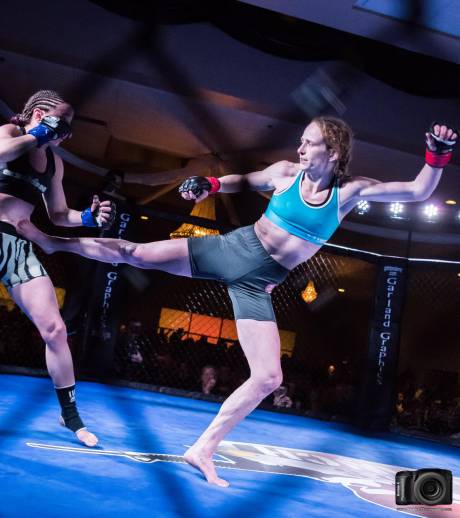 Emme Weber vs. Jillian Decoursey.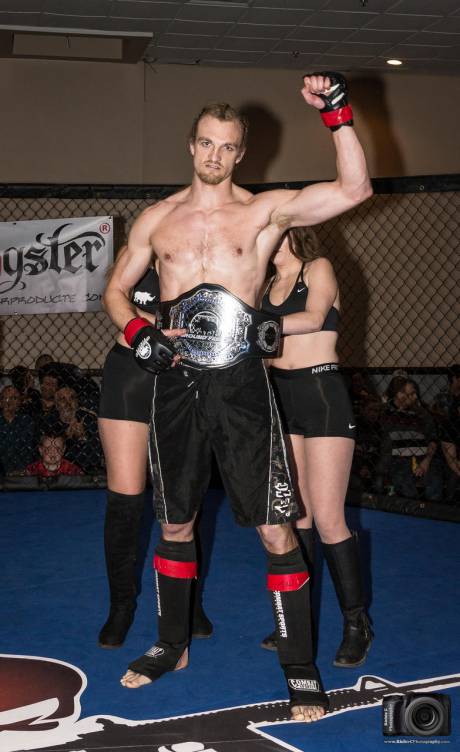 Matt Norstrand, of Le Roy, won the title at 185 pounds.