November 10, 2016 - 11:46am
Oakfield-Alabama wins mascot painting contest at Batavia's Original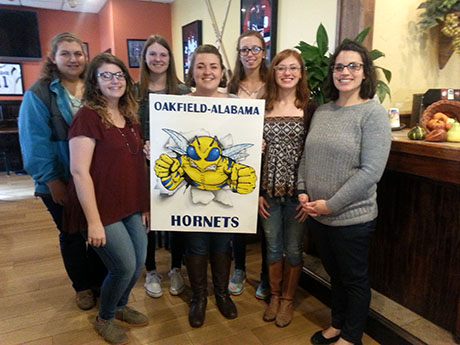 Students from all of the high schools in Genesee County were provided a 20x32-inch canvas by Batavia's Original with an invitation to paint their school's mascot. The winning team -- the art class from Oakfield-Alabama -- received a pizza party.
The artwork will be displayed inside of the restaurant. 
Pictured above are: Haily Davis, Olivia Carroll, Hope Kollarik, Mrs. Leah Peca, Emily Staniszewski, Makayla Hichey and Lakin Woodward.
Photos and information provided by General Manager Kathy Ferrara.