January 20, 2019 - 6:04pm
Photo: Clearing snow from a fire hydrant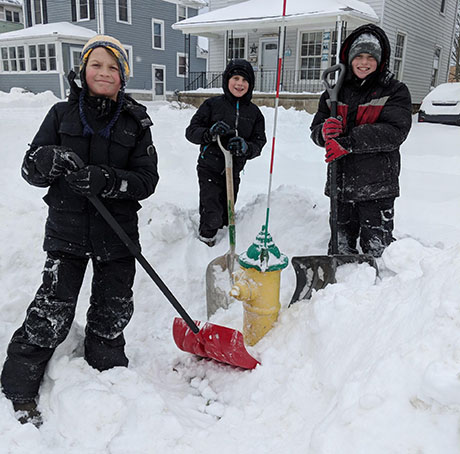 Young residents of Ross Street clearing the snow away from a fire hydrant.
As a reminder, for your sake and your neighbors, make sure there's no snow around the fire hydrants on your street.
Photo submitted by Stephanie McQuillen Call.
January 20, 2019 - 6:13pm
#1
January 20, 2019 - 6:45pm
#2
Good citizens take care of their community and don't wait on the government to do everything.