July 23, 2018 - 3:27pm
Photo: Hay bale off Bank Street Road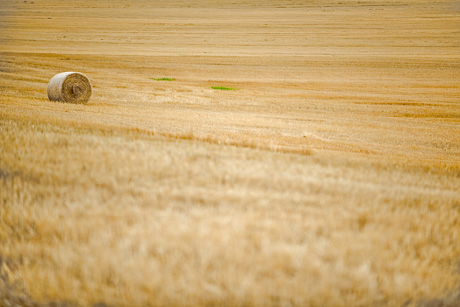 A hay bale in a farm field off of Bank Street Road, Batavia, this afternoon.
July 24, 2018 - 10:36am
#2
Going by appearance and photo resolution, I agree, Bob.
It looks like a wheat field - to me. Without being there, firsthand, I'd ask Timothy, and, his friend, Alfalfa.