February 3, 2018 - 3:40pm
Photo: Little Free Library on Montclair Avenue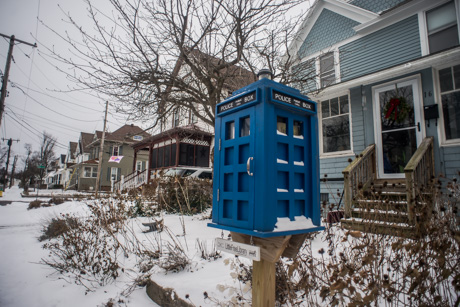 I spotted another Little Free Library in Batavia today. This one on Montclair Avenue.
February 4, 2018 - 9:27am
#2
Dr. Who's a clever man. The box is "dimensionally transcendental", meaning it is bigger on the inside than the outside. If you look carefully at the photo and use your imagination, there is a Dalek up the street, disguised as a garbage can.