May 23, 2015 - 10:27pm
Photos: Awareness Ceremony at the Michael Napoleone Memorial Foundation Baseball Tournament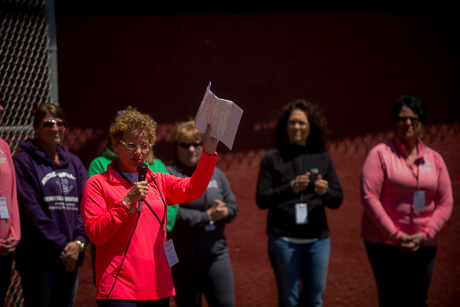 Laurie Napoleone speaks during the Awareness Ceremony on the second day of the Michael Napoleone Memorial Foundation Baseball Tournment.  The tournament has grown to a three-day event spread out over every available baseball field in Batavia.
The foundation has provided more than $170,000 in assistance to families with children dealing with medical issues. The foundation has also purchased a new scoreboard for the ball field at Williams Park, has donated more than $48,000 to pediatric cancer research and has pledged $50,000 to the Golisano Children's Hospital.
Michael Napoleone succumbed to Burkitts Lymphoma/Leukemia, an aggressive form of blood cancer, in 2006. Mark and Laurie Napoleone formed the foundation in response to the outpouring of support their family received from the community after Michael was diagnosed.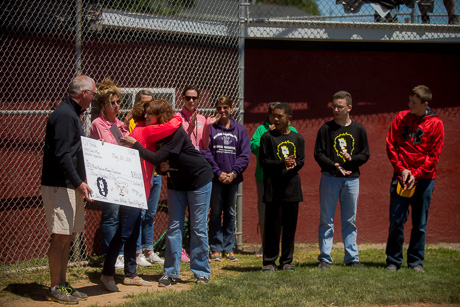 Genesee Pride AAU boys and girls basketball donated $350 players raised for the foundation.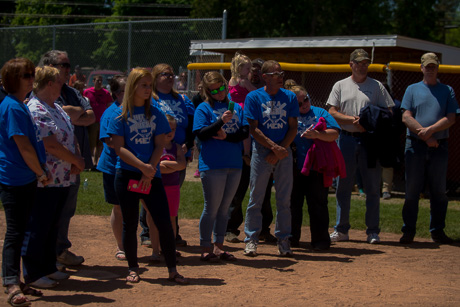 The family of Kenny Hazlett. Hazlett was a longtime umpire and dedicated volunteer for the tournment who passed away. A sign on the backstop of the Little League field honoring his memory was unveiled during the ceremony.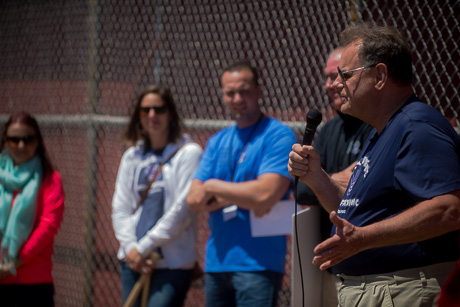 David Pero speaking about Hazlett.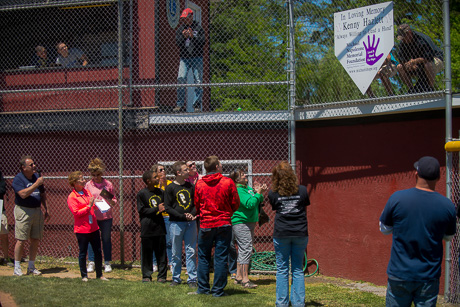 Unveiling the sign.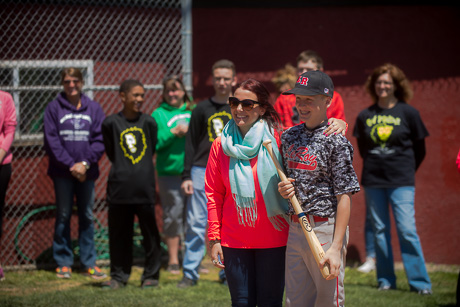 Chase Bordonaro received a Spirit of Michael Napoleone Award, along with Tony Piazza and Griffin Dellapenna (pictured below).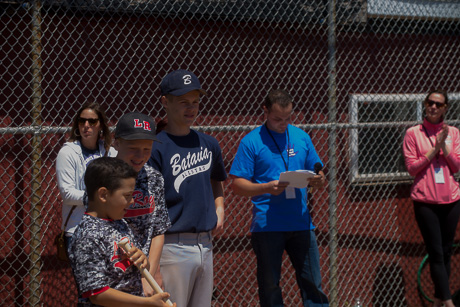 Veterans in attendance were invited to stand along the first base line during the playing of the National Anthem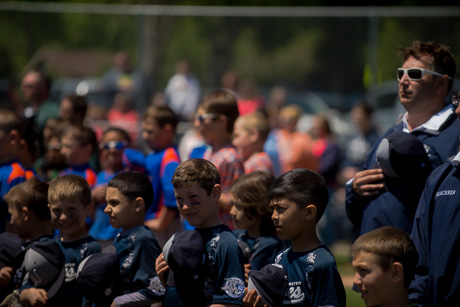 I'm really good on all of this and I agree. But, did you know that Dock Ellis, who pitched a no hitter for the Pitsburgh Pirates while high on Acid played his first professional game in Batavia, New York? Watch the Dock Ellis Bio on Netflix and bask in community pride, I did.
Dock Ellis, badass baseballman of Batavia.