December 21, 2017 - 1:08pm
Photos: Batavia Middle School students share holiday cheer thanking those who have supported the school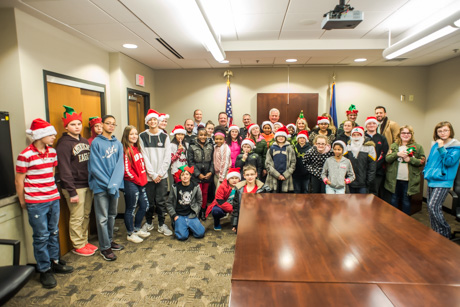 Today was the Holiday Give Back Day for students at Batavia Middle School who traveled throughout the community visiting more than a dozen organizations and businesses to thank them for their support of BMS and education.
Two of the visits were to Batavia PD and the Genesee County Sheriff's Office.
The students presented a bag of gifts and cards made by the students.