December 19, 2015 - 2:50pm
Photos: First 'Shop with a Cop' at Walmart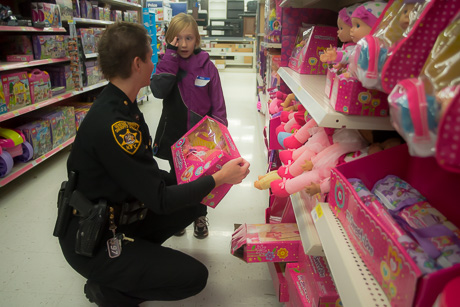 Deputy Debbie Snyder helps Isabell Alwardt shop for Christmas presents at Walmart during the Batavia's store first "Shop with a Cop" charity event. The Walmart Foundation provided $4,000 to the store so 40 children in the community could receive $100 each to buy Christmas presents for friends, family or themselves. The Alwardt family donated half of what they received to another family in the community.
Store Manager Shallenberger said he learned about other stores doing "Shop with a Cop" last year and started working on bringing the event to Batavia. He intends for it to become an annual event.
"I think our community needs to see how involved the police department really is in the community and the City of Batavia can see how involved Walmart in the community and that we're able to this for the community, that we're not just a retailer we can meet these special needs," Shallenberger said.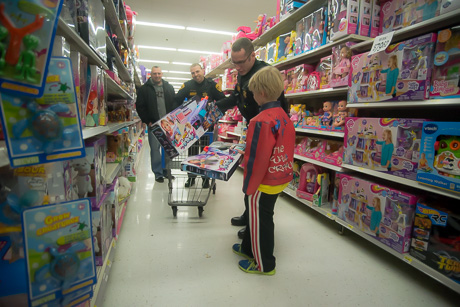 Gabriel Winn shops for a present with Deputy Ryan DeLong and Deputy Brad Mazur while, Joe Loconte, looks on.
The deputies, police officers and troopers who participated in the event -- there were enough uniformed officers from all of the departments so each child could shop with a cop -- were off duty and volunteering their time.
Members of City Church's youth group volunteered to wrap presents after checkout.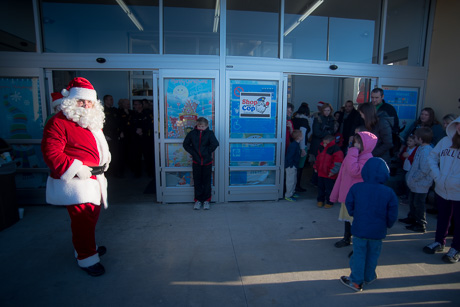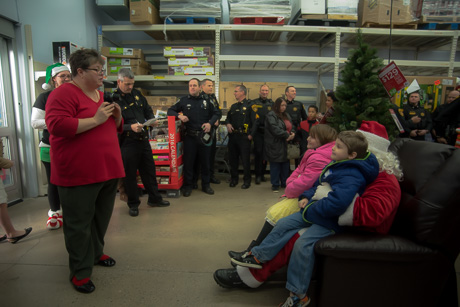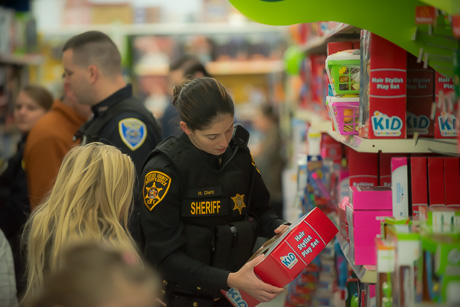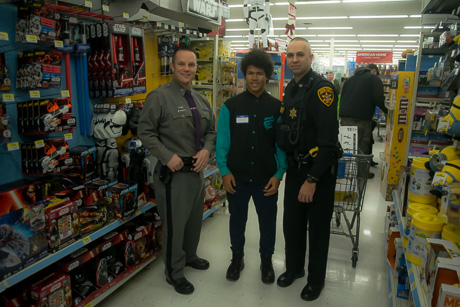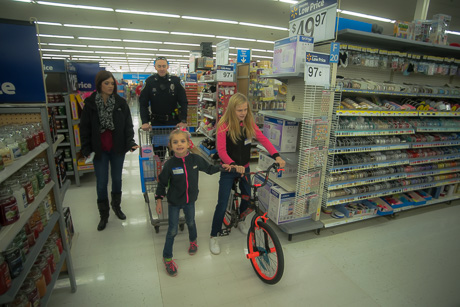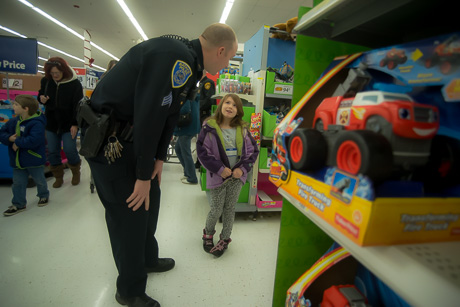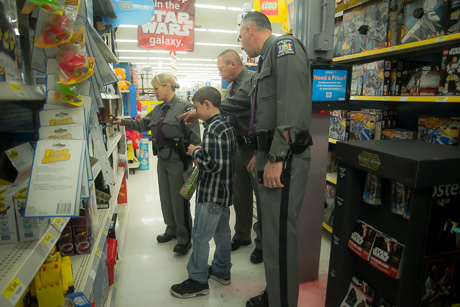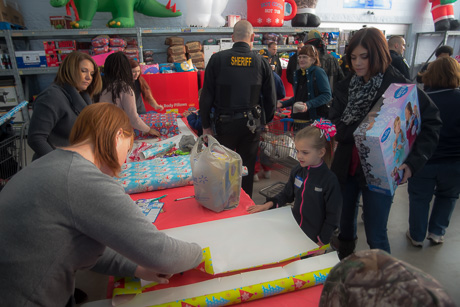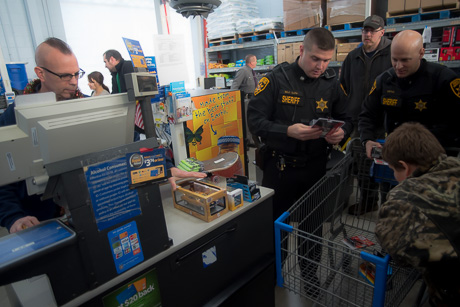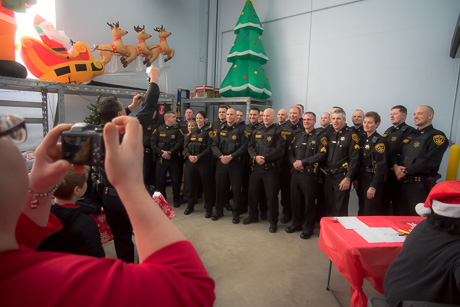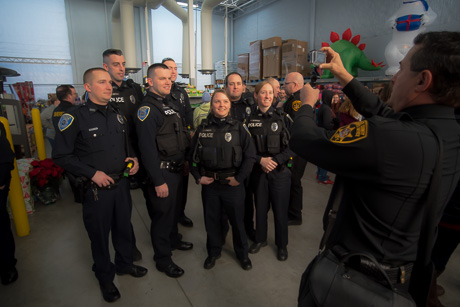 December 19, 2015 - 6:46pm
#1
The store was certainly filled with heartwarming Christmas spirit today!
This first year event was very uplifting for me ….obviously I was fortunate to be in the store at the time to see the "Shop With a Cop" charity event.
To see these young shoppers being escorted by distinguished, uniformed, dedicated, community protectors, in helping them to select gifts for family members was delightful.
I know it was just as rewarding for all officers as it was for the children, and I believe the children will remember this experience for a lifetime!
Thank you to all the law enforcement officers that could participate.
Thank you to the store manager and staff.
This is what Christmas is all about.
"Enjoy opening your gifts!"