June 8, 2018 - 9:34pm
Photos: PTSD Clinic honors veterans who have passed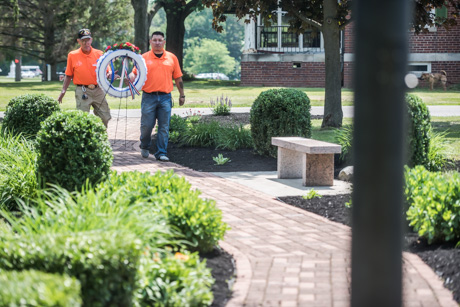 Arnie Aldinger and Ronald Gonzalez place a wreath on the brick walkway outside the PTSD Clinic at the VA Medical Center in Batavia.
The walkway contains bricks with the names of veterans who have passed on. Below, Chuck Ross reads the names of some of those veterans, including for two veterans whose names have been added to the walkway: Christopher M. Berry, Army, and Jerome D. Chatmon Sr., Army.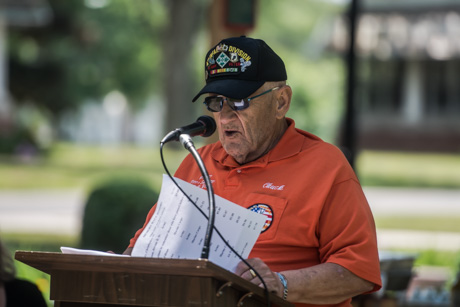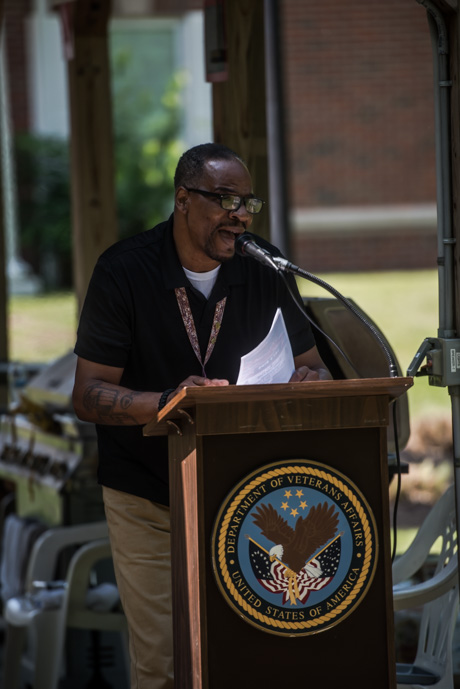 Edwin Gadson, peer support specialist, sings the National Anthem (beautifully).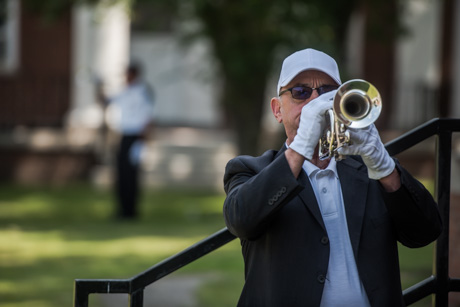 Frank Panepento, above, and Tom Cecere, played Echo Taps.