July 12, 2018 - 1:35pm
Police respond after caller reports youth with handgun in Austin Park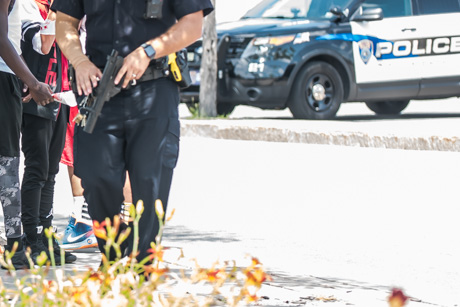 Police responded to Jefferson Avenue at about 1:15 this afternoon after a caller reported a youth had a handgun stashed in a backpack.
 Officers were told the youth had "brandished" the gun in Austin Park.He was with a group of other teens and police performed a stop on the group in the parking lot behind Tim Hortons, ordering them to the ground with guns drawn until the backpack could be retrieved.
Upon investigation, it turned out the backpack contained a paintball gun.
A juvenile was taken into custody and will be turned over to a parent.