August 31, 2018 - 2:50pm
Reconstructed Bethany Center Bridge now open to traffic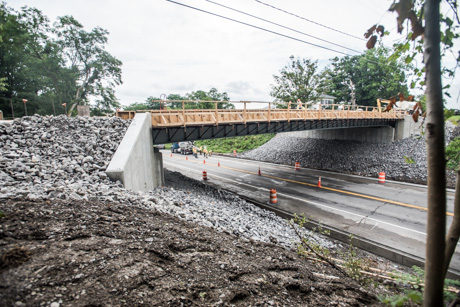 A dispatcher just notified the Bethany Volunteer Fire Department that the Bethany Center Bridge has reopened.
The old bridge was built in the 1930s and in recent years had eroded into a crumbling, rusting eyesore. It was replaced this summer with a new $1.4 million span by the Department of Transportation.
Photo: From Aug. 17, when a construction foreman told The Batavian work would be completed by the first week of September.