July 30, 2015 - 3:51pm
Red Cross closing Downtown Batavia office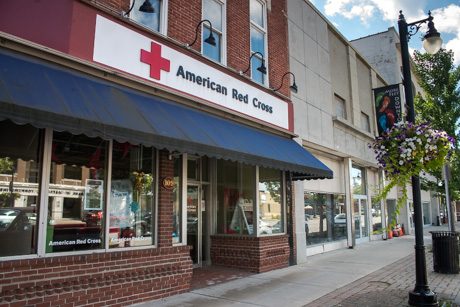 The American Red Cross is closing its Downtown Batavia location Aug. 15.
The office was used primarily for storage and meetings, said Joseph Bonafede, chief communications officer for the ARC in WNY. It has been staffed exclusively by volunteers since November.
The Red Cross is working with other community groups to provide meeting space in the future, Bonafede said. He doesn't anticipate any reduction of service for the residents of Genesee County.
Volunteer response to fires, disasters and other emergencies along with health and safety training, services for military members and blood services have always been performed by volunteers in the field, with no need for a local office, Bonafede said.
Wyoming County hasn't had an office for years, Bonafede said, and, as an example for maintaining a high level of service to local residents, Bonafede used the recent flooding in Warsaw.
"Our volunteers were able to have a shelter ready shortly after being contacted by local emergency officials," Bonafede said. "While the shelter didn't end up being necessary, our volunteers met with several families that were affected, providing temporary housing for one person and making sure others had the help they needed. They also distributed clean-up kits in the days immediately following the floods, helping neighbors in their recovery process."
The closure is part of a reorganization by American Red Cross in WNY that will help it better service its clients, Bonafede said.
"The reorganization allows us to provide additional services to the community by eliminating duplicate back-end functions and making more efficient use of our donor dollars," he said.