June 2, 2017 - 10:55pm
St. Joe's students make butter and learn about Genesee County history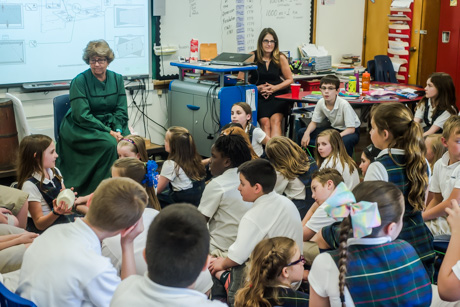 The third- and fourth-grade students at St. Joe's got to make butter today.
Then they got to eat the butter they made on graham crackers.
Anne Marie Starowitz, representing the Holland Land Office Museum, visited the classroom today, bringing an 1800-era butter churn as well as other artifacts from the museum and talked with the students about what life was like in early Genesee County. 
She then filed two canning jars with heavy cream and had the students pass them around the room, with each student giving the canning jars 10 hard shakes before passing it to the next student. 
Before long, they had butter.
Next week the students will tour the historic Batavia Cemetery.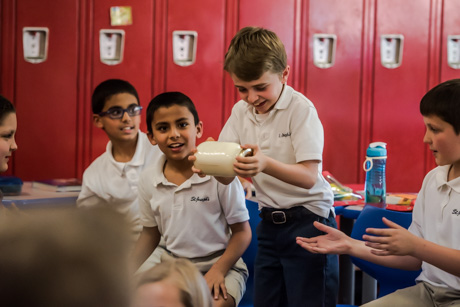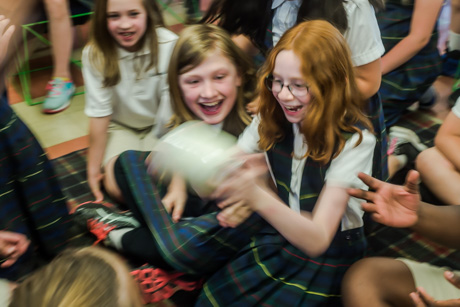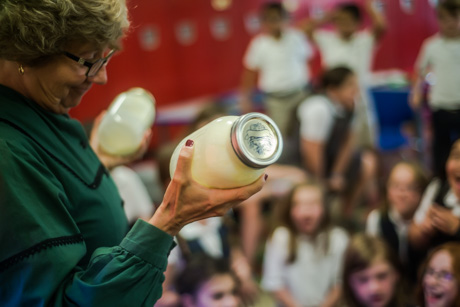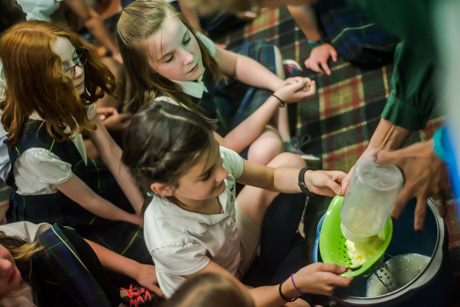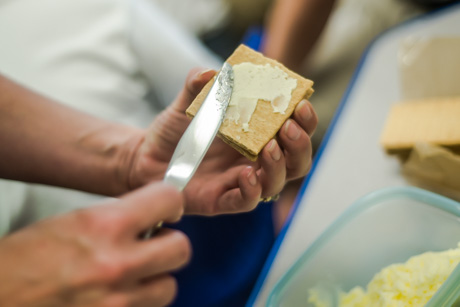 June 3, 2017 - 12:04am
#1
Who puts butter on Graham Crackers? wtf? weird.
Wasn't weird in my house when I was a kid. Further, I had one yesterday, and it was quite good.
Maybe it's weird. I don't know. But, like Howard, I remember doing it as a kid.
It wasn't my Graham cracker go-to, though. Thinking back, the best ones I had were when I was around 5-years-old. Dad would make a "special" trip to the barn, and return with a gallon-sized, stainless steel pitcher of warm milk. No pasteurization, and, no homogenization. And, definitely no rBST. Just wet, warm milk. And, while the older kids were in the living room, listening to Gunsmoke or The Lone Ranger on the radio, he and I would sit in the kitchen/dining room and consume some Grahams and milk.
Yeah, Grahams with butter are OK, but, Dads are much better.