December 15, 2015 - 11:59am
T.F. Brown's and Lions ready to deliver annual Christmas Day cheer to community residents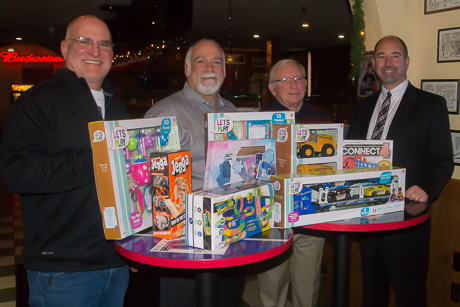 T.F. Brown's and the Lions Club of Batavia are teaming up again for an annual free Christmas Day dinner for members of the community who want a place to go, a traditional meal and presents for the kids.
There are two seatings Christmas Day, at noon and at 1 p.m.
Childern will be able to visit with Santa and receive a present.
For reservations, call Barb at (585) 345-1000. Barb will need to know how many people are attending and if children are attending, their names and ages.
Pictured are Tony Scalia, Rick Mancuso, Chuck Brenner and Joe Teresi.