August 16, 2018 - 10:15am
Today's Poll: What do you think of the new traffic signals at Ellicott and Main?
posted by
Howard B. Owens
in
polls
.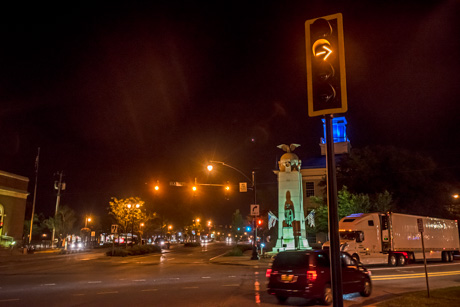 August 17, 2018 - 7:48am
#3
Another stupid move. Lets start being real here. 90% or more of people DRIVE to where they want to go. So making it safer for walkers and bikers is the equivalent of screwing the other 90% and making them sit in traffic, making their commute longer EVERY day. We made Ellicott street down to one lane, for the bike lane, the bike lane that no sane person EVER uses because they want the curb between them and traffic. I see traffic backed up behind a truck that there is no opportunity to pass until bethany, every day! You know what i have yet to see? A crowded bike lane or sidewalk.... So yeah lets keep making it safe for a small percentage of people, and keep screwing the rest of us. Brilliant and well thought out.